'It's a beautiful day in this neighborhood,
A beautiful day for a neighbor,
Would you be mine?
Could you be mine?
It's a neighborly day in this beautywood,
A neighborly day for a beauty,
Would you be mine?
Could you be mine?" – Mister Rogers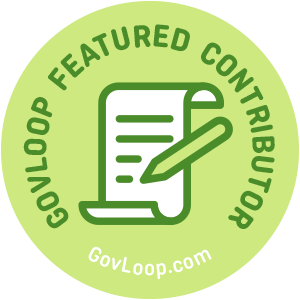 The holiday season is always a good time to go to the movies! For one thing, I find it to be a wonderful family outing. By the same token, when I was recently in New Mexico visiting my mother we made it to see A Beautiful Day in the Neighborhood with Tom Hanks portraying Fred Rogers, Mister Rogers. Also, this inspired me to see the recent documentary, 'Won't You Be My Neighbor'. Needless to say, both offer plenty of warm fuzzy feel-good moments.
Additonally, it was a special movie for me, because, for many like me, I grew up watching his show. Moreover, Fred Rogers was the brilliant host of the television children's show Mister Rogers' Neighborhood. It aired in Pittsburgh in 1967 and continued until 2001. Mister Rogers with his cardigan sweaters, blue sneakers and mild manner won the hearts of many.
Also, I saw Kelly Clarkson's beautiful rendition of the song, "Won't You Be My Neighbor?" and it is amazing. On her December 3 show she interviews Tom Hanks and belts out this lovely tune and it is truly wonderful.
Mister Rogers' show, theme song and lyrics make me wonder: how we can be better neighbors or community members? What lessons and tips did Mister Rogers teach us on how to be civic-minded, caring and engaging residents? I think it is fair to say his messages are as appropriate today as they were 50 years ago.
Here are a few of his messages that hit home for me:
Life is for service
So let's make the most of this beautiful day,
Since we're together, we might as well say,
Would you be mine?
Could you be mine?
Won't you be my neighbor?
Fred Rogers believed life is for service. In like manner, his show taught us how to be neighborly and to serve others. His puppets or the members of the make-believe inhabitants of the Castle, the neighborhood, represent the vast and complicated personalities that make a community. Of course, it is nice to know that Pittsburgh, PA, the setting of his show, has a 311 service center. The 311 Response Center is open from 8:00 a.m. to 6:00 p.m., Monday through Friday. The community can also provide service 24/7 through twitter and the MyBurgh mobile app. This customer-friendly service hub is celebrating 13 years of success in serving the community.
"Our friendly and courteous staff will take the information and enter it into our database, where it will be directed to the proper department." – Wendy Urbanic, Response Center coordinator. 
Be kind
Won't you please,
Won't you please,
Please, won't you be my neighbor?
In PEOPLE magazine's recent Kindness Issue, Joanne Rogers, his wife of 50 years, speaks about her husband's dedication in promoting kindness. Likewise, in his shows he often covers difficult situations, but always had an ending on kindness. In light of this, leaf and snow season is upon us. We can all spread kindness by helping others with raking leaves or clearing snow from sidewalks.
"There are three ways to ultimate success," Rogers once said. "The first way is to be kind. The second way is to be kind. The third way is to be kind."
Inclusivity
I have always wanted to have a neighbor just like you,
I've always wanted to live in a neighborhood with you. 
Fred Rogers' mild manner and soft-spoken demeanor can not be mistaken for being shy with controversial topics. Equally important, he was confident in taking risks and a stance in addressing injustice. In 1969, when African Americans were prohibited from swimming pools, Rogers made the decision to invite the character Officer Clemmons to join him to rest his feet in a pool. Incidentally, this occurred around the first anniversary of Martin Luther King's death.
"25 years later, when the actor playing Officer Clemmons retired, his last scene on the show revisited that same wading pool, this time reminiscing. Officer Clemmons asked Mr. Rogers what he'd been thinking during their silent interlude a quarter century before. Fred Rogers' answer was that he'd been thinking of the many ways people say "I love you."
As stated earlier, Mister Roger's messages are as appropriate today as they were 50 years ago. I hope you have the opportunity to see the movie or documentary. Even if you don't, we can all apply Mister Roger's lessons. How are you promoting service, kindness and inclusion in your community?
Janice Quintana is a GovLoop Featured Contributor. A government nerd, customer service practitioner and 311 pioneer, she has worked in local government as the Director of 311 in three different municipalities. She is fascinated with innovation, technology, data, service delivery and community engagement. When Janice is not following local government rock stars or trends she enjoys her status as a tennis enthusiast and travels the globe to watch a good match. She currently lives in Charlotte, NC with her two chihuahuas. You can read her posts here.