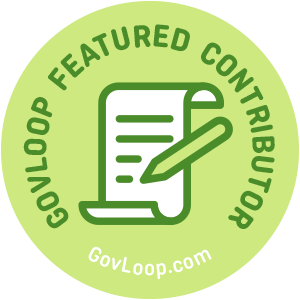 In belated honor of National Boss's Day (which came earlier this month), here are some tips for first-time supervisors.
Confirm Who Reports to You
Be clear about what your role is. Are you the primary supervisor of record? Are you responsible for performance management (goal setting, performance reviews, professional development, discipline, etc.)? Or are you in another role like a secondary, shared or dotted-line supervisor. One time many years ago I joined an organization in transition, and it took me a few weeks to get a clear read from the executive team who reported to me directly and for whom I was responsible. If you are not sure, ask.
Take any Supervisor Training Offered and Use HR as an Ongoing Resource
Often, new supervisors will be offered training as part of their new role. If not, be sure to check in with Human Resources to have a clear understanding of your responsibilities related to performance management, leave approvals, timekeeping, etc. Also, check out this piece in Inc. titled "9 Places to Learn Leadership Skills for Free." Finally, be sure to have copies of and review the organization's employee handbook/policies. If you get approached about questions related to benefits and policies that are specific and out of your area of specialty, refer the employee to HR.
Set Up a Clear Communication Plan
Sit down with your new employee(s) one-on-one and make sure you and they are clear about their job duties/description, planned goals and current projects. From there, you should set up a clear communication path with those who report to you. Do weekly meetings make sense? Are you always available for drop-ins or do you want to set up office hours when it's ok for folks to interrupt? Do you prefer email, phone or in person FYIs/questions/updates? In all cases, being a supportive and effective supervisor means making yourself available, so figure out what works best for you and your employees.
Learn How Not to Micromanage
I've been lucky to coach over a hundred new supervisors in my career, and the thing that folks most often need help with is the balancing act of keeping things on track while not micromanaging staff. A great way to do this is to work with your staff on their planning process, review their plan to make sure it will likely meet the organization's goals, and include clear milestones and checkpoints for you and others who need to give feedback. With regular checkpoints, you can be supportive and catch any potential problems before they escalate while still giving staff space to manage themselves.
Be Authentic
Everyone has strengths and weaknesses, including supervisors. Being honest with yourself and your employees about theirs and yours can help build shared trust. Also, ask for opinions and feedback, but be honest about how you plan to use it. Check out this piece I wrote a few years back for SmartBrief on "9 Ways to Be More Authentic with Your Staff."
Joyce Warner is part of the GovLoop Featured Contributor program, where we feature articles by government voices from all across the country (and world!). To see more Featured Contributor posts, click here.