*Warning: This post contains spoilers pertaining to the hit HBO series, Game of Thrones.*
Last week saw the season seven finale of the HBO hit series, Game of Thrones.  While fans may feel left out in the cold waiting for the series finale (over 550 plus days away, but hey who's counting), now is a great opportunity to reflect on how the show's three key players' (Cersei Lannister, Jon Snow and Daenerys Targaryen) leadership styles are steering the people of Westeros to "bend the knee." To do so, I've consulted the all-knowing WiseToast for the basic principles of leadership styles.
Cersei Lannister
So, this is an easy one; Cersei most definitely falls under the Autocratic style of leadership.  An autocratic leader directs matters through holding all authority and decision making power.  This was clear this past season by Cersei not fully listening to the advisement from her council, including her husband-brother, Jaime, on how to regain full reign over Westeros.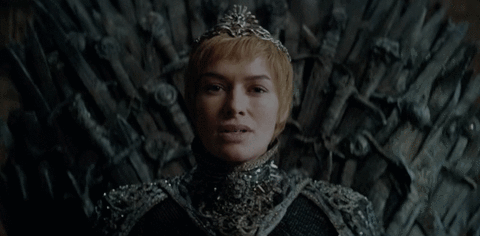 She also refused to accept any partnerships or democratic principles that may fulfill the needs of the greater good for the people of Westeros.  This was clearly seen in the season finale when Cersei agrees to meet with Jon Snow and Daenerys Targaryen to discuss a truce but secretly dishonors it, instead planning to let them fend for themselves and not back them militarily like she promised.  This is a clear indication of an autocratic leader since her decision making practices don't honor the agreements she made or take into account how meeting her needs for power will affect the constituents of her kingdom.
In the end, the season finale shows Cersei without any genuine support from those closest to her, which could likely lead to her walking on thin ice in the final season.
Jon Snow
Essentially the opposite of Cersei in terms of leadership style is Jon Snow.  The King of North came into power through an elected consensus which would categorize him as a Democratic leader.  During this past season, Jon Snow consulted with all members of his kingdom to discuss his plans to meet with Daenerys.  He listened to all of the concerns of his people and considered their reservations, a strong demonstration of a democratic leadership style.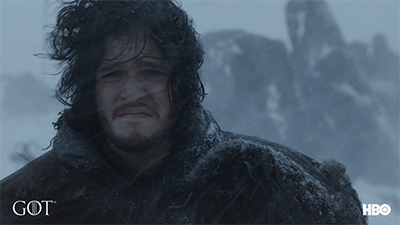 However, he made the final decision in the end since he knew it would be his kingdom's best hope for surviving Winter against the Wight Walkers.  He also demonstrated a democratic leadership style by delegating decision making responsibilities to his sister Sansa in his absence to meet with Daenerys.
Common characteristics of a democratic leaders also include honesty and fairness. This was evident when Jon Snow openly admitted to Cersei in the season finale his prior allegiance to Daenerys as his queen instead of deceiving Cersei and agreeing to honor her as his queen as well.
Hopefully Jon's warm heart will lead him to victory in the dead of winter during the series finale.
Daenerys Targaryen
Lastly, we have the Queen of Dragons, Breaker of Chains, Khaleesi of the Great Grass Sea, Lady Regent of the Seven Kingdoms and Rightful Heir to the Iron Throne…you get the idea – Daenerys has a lot of titles.  Although her leadership style has shifted from season to season, this season saw Daenerys posing more of a Strategic leadership style.  This was shown through the various partnerships she acquired from The Greyjoy fleet, the Dothraki, House Tyrell and the Unsullied.  All of these established partnerships were developed in a strategic manner to achieve the surrender of King's Landing by Cersei.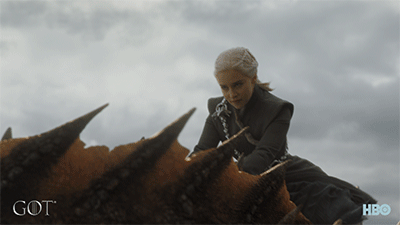 A strategic leadership style also typically consults other parties within an organization to find the best route to victory.  This was something Daenerys took part in by forming a strong team of advisers that counseled her on what her next move should be even including Cersei's brother, Tyrion Lannister.  Daenerys has also strategically played the long game towards regaining the Iron Throne versus short-term tactical successes as demonstrated by agreeing to a truce/cease-fire thus delaying her overall goal of reclaiming the Iron Throne.
Much can be learned from successes and failures that have played out from this past season of Game of Thrones leaders. Gleaming insights from these key players and finding ways to better our own leadership skills within our organizations can help us gain the results we want to achieve. Just don't go overboard and incinerate any disagreeing teammates with a mythical fire-breathing dragon.  We're talking to you, Daenerys.