The COVID pandemic has refined the way we view and practice leadership. In only three years, our nation has weathered a trifecta of workforce woes — the Great Exodus, the Grand Reshuffling, and Silent Quitting — and all have tasked us with navigating a constantly shifting landscape of work and life.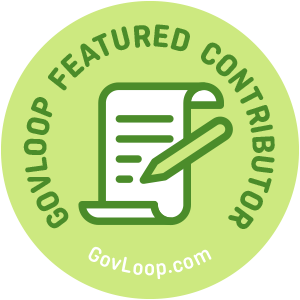 Today's global reckoning, or VUCA ("Volatile," "Uncertain," "Complex" and "Ambiguous") environment, has brought rare leadership development opportunities. For example, organizations had to address unexpected problems, prompting leaders to think innovatively and quickly. Three aspects of leading during the pandemic that emerged must be explored in depth: greater resilience, open and transparent communication, and new ways of managing the new normal. This analysis can give us a leadership playbook that leverages wisdom for our collective benefit. Let's dive in.
The Need to Achieve Greater Resilience
First, the necessity of a resilient workforce became shockingly apparent when the pandemic hit. We quickly learned that a resilient workforce is a thriving workforce. According to research, 84% of workers reported that their workplace condition contributed to at least one mental health challenge. Now, organizations understand that the only way to reach their bottom line is by strongly prioritizing and investing in their employees' mental health and well-being.
Only through a workforce that is both physically and mentally sound can organizations survive and thrive. The U.S. Surgeon General developed a workplace well-being framework built on this premise. The five pillars of his framework represent the future of workplace mental health — urgent and unprecedented.  This is a call for leaders to boldly transform the culture of work while remodeling workplaces to be more sustainable and emotionally supportive.
The Need to Demonstrate Open and Transparent Communication
Second, the pandemic taught us that we need efficient leadership that features transparent and candid communication. According to A leader's guide: Communicating with teams, stakeholders, and communities during COVID-19, there are five things crisis communicators do exceptionally well. The first one is Give people what they need when they need it.  This communication style builds trust and visibility between the leader, team, and organization.
Especially vital in our current COVID world, there needs to be more personal interaction to pick up on micro-signals.  These gestures and expressions are essential for building personal relationships but often go unnoticed over email or chat. Therefore, leaders must be conscious about actively staying in touch with their team, demonstrating compassionate leadership, and clearly expressing their desired outcomes and plans for success.
A McKinsey & Company report recommends that leaders communicate their messaging in clear and inspiring ways, in four overlapping phases. Doing so can move employees from loss to renewal as they return from isolation back to their work centers. All of these communication strategies help set the stage for building an empathic and responsive workplace culture.
The Need to Investigate New Approaches to Managing in the New Normal
Third, the need for a new type of leadership has never been more apparent. A "business as usual" approach to leading simply won't cut it in today's ever-changing and unpredictable world. Leadership Diversity must be cultivated as leaders learn to adjust their strategies and tactics.
Ron Heifetz, one of the world's top leadership experts, along with Marty Linsky and Alexander Grashow, emphasized the importance of a new way of leading through a crisis in the book The Practice of Adaptive Leadership:
"Adaptive leadership is the practice of mobilizing people to tackle tough challenges and thrive. The practice of leadership, like the practice of medicine, involves two core processes: diagnosis first and then action… the single most important skill and most undervalued capacity for exercising adaptive leadership is diagnosis…When leading adaptive change, you will be courting resistance by stirring the pot, upsetting the status quo, and creating disequilibrium."
But you might be asking yourself, how can I gain experience now to demonstrate agility and adaptiveness later, especially when it matters most?
The first step is changing your mindset about how you gain leadership experience. Heifetz suggested the concept of a leadership laboratory. He said that "leadership is an experimental art" and encouraged people to "think of your life as a leadership laboratory," where opportunities for learning how to be effective present themselves continuously. In other words, we are always learning how to be better leaders through life's lessons. You don't need to be appointed to act.
Even as the COVID-19 pandemic wanes, it is crucial to continue seeking leadership lessons. In line with this, the U.S. Office of Personnel Management (OPM) recently released a memorandum that presents its vision for the future workforce. The goal is to develop an engaged, agile, and inclusive workforce with the necessary skills to fulfill missions effectively. To achieve this, OPM has devised a strategy that prioritizes five key areas, one of which is Research and Evaluation. Under this area, OPM aims to "conduct research to document lessons learned from the pandemic, identify best practices, and determine ways for the Federal government to remain competitive with other sectors."
As we move forward, it's obvious that the pandemic has forever changed what it means to be an effective leader. As you go about leading change, remember this: LEADERSHIP IS AN ACTIVITY, NOT A POSITION, and ANYONE CAN LEAD ANYTIME, ANYWHERE.
---
Shakima "Kima" Tozay is a Licensed Clinical Social Worker whose government career spans over 15 years, beginning in the U.S. Navy. Kima has dedicated her career to serving the military community in various roles across diverse settings and agencies.  Her current position is as a Medical Social Worker serving Veterans. She is also a Social Work doctoral student at the University of Alabama. Kima is a Certified Diversity Professional (CDP®). She also holds certifications in Executive Leadership from Graduate School, USA, and a certificate from Stanford University in Leveraging Diversity and Inclusion for Organizational Excellence. Connect with Kima on LinkedIn.