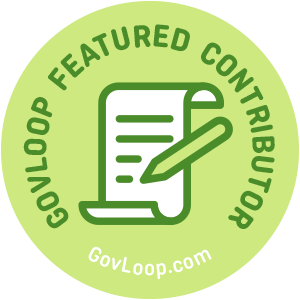 Getting research and development (R&D) right is hard. With the right processes, building and sustaining R&D value is possible, but it begins with core challenges. In their 2019 Research and Development Leadership Council report, 2019 Top Priorities for Research and Development Gartner highlights some of these challenges. They cover many recurring challenges for innovators:
WHY perform R&D? The team faces a weak or ambiguous business case for transformational innovation.
WHERE to prioritize? With limits on capacity and funding, teams face uncertainty about which innovation opportunity spaces to pursue.
HOW to build efficiencies? Teams must win the struggle to reduce development cycle times.
WHAT resources are needed? The right digital tools are required to improve R&D efficiency.
WHO are the stakeholders? Across the project lifecycle, teams must communicate a vision of technology strategy for vital members of the project community.
This list reflects the pressing nature of the kinds of hurdles R&D leaders, as well as the diversity of those challenges. They often generate the question of how organizations can ensure (often multi-year) R&D cycles are nested within the organization and that they deliver results with the necessary speed and impact. Moreover, how can the leaders of these R&D teams build alignment and stakeholder buy-in for their strategies so they don't stall or halt while awaiting approvals?
A Practical Case Study in R&D Success
The complexity of the R&D environment may make answering those questions seem impossible. A federal S&T team (name redacted to protect the innocent ?) showed that it is possible to work with agility within the organization to perform extended R&D with support from key stakeholders.
In 2017, this agency was tasked with developing a new R&D strategy during an environment of rapidly changing threats, an uncertain operational future, and broad diffusion of technology. They recognized that they could not simply develop a plan and roll it out. Instead, they chose an approach that engaged more than 40 organizations, leveraged artificial intelligence (AI), and laid a foundation for near- and long-term S&T investments for years to come.
Four key concepts guided how they determined if an idea was viable, and then turned the ideas successfully into actions.
Concept One: An Unconstrained Baseline
The team began the process by having a third-party organization conduct a broad, unconstrained look at the evolving operational environment. Their findings and recommendations formed a baseline context for the future in which the organization would operate. They detailed likely threats and adversaries, ways the organization would deliver services, and the characteristics of the customers that would receive those services.
This process produced a recorded assessment of the key trends that would impact the future operational environment, including customers, competitors, and adversaries.
Concept Two: Leverage Technology to Focus
Once the team established their baseline, they leveraged AI-driven decision analysis tools and voting software to crowdsource potential areas of interest. They conducted this research virtually to reduce geographic challenges and increase the diversity of the participants. Segments included a variety of user groups (tactical operators, operational leaders, strategic executives, and a hybrid of users). The goal of this quantitative study was to understand what internal and external stakeholders prioritized.
This step generated a hypothesis of key threats, opportunities, technology focus areas, and operational use cases to consider for further analysis and or investment.
Concept Three: Harness Diversity
Recognizing that the perspectives on the future vary widely between different groups, the team invited members of more than 45 different organizations for a one-day hands-on session. The workshop consisted of scenario-based exercises, AI-enabled prioritization of key issues, participant-led briefings and debates, and an open discussion about imminent challenges and some possible methods for overcoming them. The event concluded with a facilitated executive dinner event that provided the agency S&T leaders with perspectives from commercial and government leaders with whom they normally would not have had the opportunity to interact.
The effort enabled the agency to prioritize R&D lines of effort, including emerging capabilities and threats to focus R&D efforts on in support of future agency operations. It also laid a foundation for relationships with key commercial and government stakeholders.
Concept Four: Connect to Now
Recognizing that most S&T organizations continually face the 'tyranny of today' in addition to long-term priorities (and the importance of quick wins), the team set out to connect its future vision to current operations. Focused on aligning near, mid, and long-term activities across the lines of effort, they built a roadmap for the agency to follow as it built support and alignment around key initiatives and focus areas.
The effort produced an ability to link long-term plans with current operations to increase acceptance and buy-in, improve the quality of current operations, and drive immediate and long-term value for the organization.
As this case study offers, even in the face of the deep and complex challenges that studies like the Gartner report details, it's possible for organizations to build and sustain a successful R&D approach. The effort takes structure and a process of integrating objective outside perspectives, challenging conventional wisdom, and working intentionally to increase strategic relationships inside and outside of the government.
It's a formula your organization can follow as you work to build a foundation for sustaining agility and adding value both in the near- and long-term.
Tyler Sweatt is a GovLoop Featured Contributor. He is the founder and Managing Partner at Future Tense. Tyler works to identify and address risks and opportunities in changing environments. He advises startups across the cybersecurity, artificial intelligence, and physical security domains, and regularly supports R&D, S&T, M&A and strategy initiatives across DHS, DoD, the IC and Fortune 500 organizations. Previously, Tyler worked at futurist consulting firm Toffler Associates, leading emerging technology and security efforts, and worked at Deloitte where he focused on rapid technology acquisition for DoD. A West Point graduate, Tyler served as a Combat Engineer and Counterintelligence Officer with the Army, serving multiple combat deployments. You can find him on Twitter @Tyler_Sweatt.