I've had great opportunities to participate on leadership panels and share my leadership journey. The question I'm asked the most is: Would you have been as successful without a mentor? My answer is a resounding, NO! Mentors (and advisors) have provided a roadmap and strategy for my career success.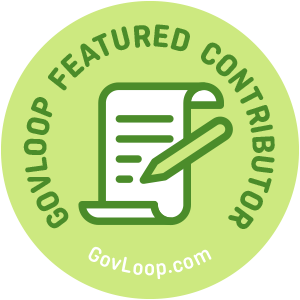 Dedicated mentors are passionate about seeing others succeed and willingly share relevant knowledge. Keep in mind, the execution of a career strategy is your responsibility. Certainly, you must take the lead to grow in your field, collaborate across your agency, develop your voice and expand your leadership presence.
Having mentors who could coach me through some challenges, push me out of my comfort zone, and provide constructive criticism, gave me the motivation I needed for career progressions. Consequently, over the years, I've picked up additional mentors, and have a total of about five (5) now, each providing a unique outlook that is relevant to my current field and career goals. Mentors are a career necessity that I will never outgrow.
So, how do you find a mentor? They are all around you.
Research successful professionals in your career field.
Participate in your organization's outreach or engagement events.
Volunteer on special projects or even with a non-profit organization.
Finding your mentor will be easier than you think!
Chime in and let me know if you'd like to hear more about steps to connect and build a professional partnership with a mentor.
Until we meet again, please remember…You are the architect of your career!
---
Treva Smith is a federal human resources, diversity and inclusion, and business operations professional, with over 33-years of service.  Treva enjoys advising and mentoring individuals navigate their career paths to meet identified goals. She specializes in career planning and personal branding, and is certified to instruct Business Etiquette through the distinguished Protocol School of Washington and a certified Global Career Development Facilitator through National Employment Counseling Association.
Image by RODNAE Productions on Unsplash