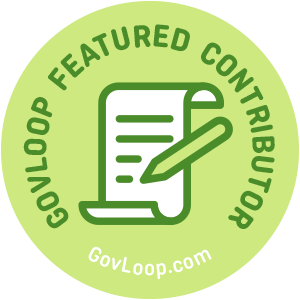 Leaders of governmental service organizations attempting to apply Lean Six Sigma often see two major roadblocks to a successful implementation.
First, Lean Six Sigma techniques were originally intended for manufacturing, and applying them to government services can be challenging.
Second, government services possess special characteristics, often not shared with the private sector. These barriers include inconsistent leadership motivation, union rules and regulations, job security concerns, and a prevalence of undocumented processes.
Other challenges include ongoing skepticism about government, legislative controls, competing special interests, the election cycle, and term limits.
Despite these barriers and challenges, some governmental entities have managed to sustain a comprehensive improvement program over many years. These successful organizations were so, because of the flowing factors:
(1) Constant emphasis on an overall purpose based on a consistent underlying methodology
(2) Critical government leadership positions have been in place for lengthy periods
(3) A communicated understanding that employees will not lose their jobs because of an improvement project
(4) The realization that project success is measured in years rather than weeks or months.
Communication of an overall reason as to why the governmental organization is moving to a LEAN operating model needs to be messaged to all employees and championed by most if not all of the organization's formal and informal leaders.
It is vital for leaders to get these persons on board and get buy-in from those who will ultimately be responsible for implementing the program. This will not happen overnight and leaders need to prepare themselves for initial resistance by most employees.
Tenure of leaders and how much all employees within the organization respect them is vital to the success of the project. Most formal leaders in government are elected or appointed, as opposed to hired in a traditional sense. Some government officials, especially in rural areas, go decades of being unopposed, but fail to lead in their respective departments or have less than stellar work ethics. How their staff and others perceive these leaders within the community will go to their credibility as they push new initiatives. The organization's informal leaders, who typically, have longer tenure with the entity, could be a better choice for championing the new project among more junior employees.
Sadly, many employees like to equate terms such as "process improvement", "efficiency", and "lean," with job cuts. This bias thinking will naturally lead to resistance to any change from the status quo. Leaders must clearly communicate to employees that project improvement will not lead to an organization-wide reduction in workforce or pay scale.
Leaders need to tailor the message, individually if necessary, to employees and emphasize how and why the project will make their specific job less complicated. Employees also need to have an opportunity to give their input to the process, especially when it comes to continuous improvement.
Finally, leaders need to understand that process improvement, be it traditional six sigma, or lean, is a "marathon" and not a "sprint." This typically requires a significant cultural change and incremental movement away from traditional bureaucracy to more of a quality culture.
Governmental leaders must remember to place an emphasis on incremental successes while continually championing the overall project. The emphasis of a common goal of improving the organization for all constituents will help the project improvement become a catalyst for a change to a culture of quality.
Charles Lewing is a GovLoop Featured Contributor. A Louisiana native, he graduated from McNeese State University in 1999 with a Bachelor of Science Degree in Finance. He later earned his MBA in 2001. He relocated to Houston, Texas and worked in various finance and accounting roles for number of healthcare organizations. In 2016, he relocated to West Texas to pursue a career in public financial leadership. He currently serves as the Reeves County Auditor. Charles is very passionate about inclusive management, LEAN six sigma, and improving operational efficiency through leveraging technology. In his spare time, he enjoys spending time in the outdoors and reading spy novels. You can read his posts here.