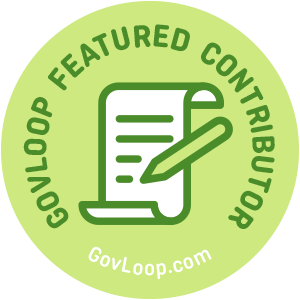 In the Colombian-Venezuelan border, where one of the worst migration crises has been unraveling the past few years, the United Nations Development Program (UNDP) together with a local partner in Cucuta, a foundation called Fundacion Hablemos, launched a seed-capital initiative to support migrant entrepreneurs in the region.
The program invited over 200x Venezuelan and Colombian-Venezuelan small businesses to pitch their ideas before selecting a cohort that would receive both capital and training support. The program was called Frontera de Oportunidades, which translates to Border of Opportunities.
One of the biggest challenges faced by these NGO-led initiatives is measuring the S.ROI and F.ROI (Social & Financial Return on Investments, respectively) of the program. Without getting into the technical field of how to measure impact, it is essential to understand that these types of initiatives require short-term results to secure continued capital flow from donors.
While it could have been easy for the UNDP to recruit a foreign advisor to oversee the challenge, the local foundation insisted on looking for local talent to identify ways of monitoring the migrant entrepreneurship program.
JorgBot Agencia
Entrepreneurs have the innate ability to smell opportunity and respond to it like lightning in a bottle. In the small border town of Villa del Rosario, where the program was launched, a local entrepreneur called Jorge Botello answered the call and offered to create a mobile app that would help the foundation measure the progress of their recipient businesses.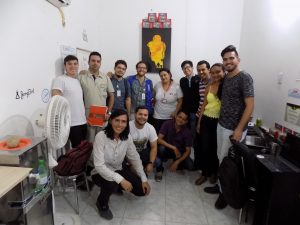 The app was structured as an interactive survey-based app where the businesses answer pre-approved financial, commercial, and psychological survey questions on a periodic basis. The app would allow the foundation to monitor the evolution of their performance and confidence based on the training and capital influx they were receiving, as well as consolidate the data into cohort-wide metrics.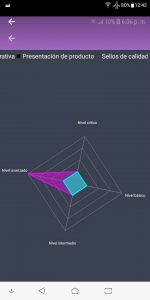 The app is called ISIP and it is available to download on Google Play under the portfolio of Jorge´s business "JorgBot Agencia."
I sat down with Jorge and asked him a few questions about this experience and the migration crisis:
Jorge, what is your background and what does JorgBot Agencia offer?
I arrived in Cucuta several years ago, before the crisis really began. At JorgBot we offer digital solutions for small and medium businesses. We specialize in social media strategy, in digital marketing, and in the white-label design of application software and web design.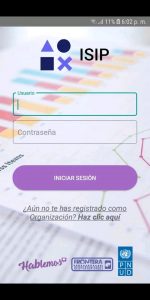 Tell us about the experience of creating this app and working with the UN?
The foundation was struggling to find a transparent way of gathering data to keep track of recipient progress. We decided to create a minimum viable product (MVP) that would focus on capturing survey data and developing metric-based reporting systems. We wanted to create a flexible solution that could be offered to multiple international organizations as a reliable tool for input-tracking as well as output-report generation. Given the pressure of working with these organizations, we created the app in 21 days even though it usually takes us about two months to create new apps.
Complete this phrase; the Venezuelan migration crisis…
Is our reality. Here in Cucuta and Villa del Rosario, migration has always been a constant variable even before this crisis began back in 2016. We compare the migration flow to our rainy season, every year is different but every year it arrived, with different fluctuations of Venezuelans and Colombians crossing in both directions.
There are some excellent programmers coming from Venezuela and we have had the opportunity of hiring several of them for different contracts. We appreciate that mentality of wanting to come to Colombia and work hard to find a new start, and I truly believe the crisis is a blessing in disguise for our economy.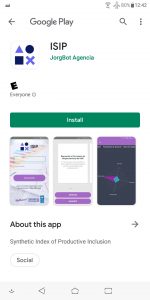 Final Thoughts
Since speaking with Jorge, I have taken a deeper dive in the local tech scene and have been pleasantly surprised by the amount of collaboration going on between the local market and the incoming migration community. A couple of weeks ago I was invited to an event by the local Rotary Club chapter to plan the first-ever Hakathon competition in Cucuta, and a few days later I was dragged into a Whatsapp Group called Cucuta Dev with 192 local programmers who collaborate on different projects, share ideas, and organize networking events.
I wanted to share this anecdote to encourage that organizations and coalitions look within their support communities for talent before bringing in personnel from abroad. Many times, the very communities that are at the epicenter of these crises are dynamic enough to have pockets of educated and ambitious entrepreneurs. Furthermore, these very individuals and teams have direct emotional and practical access to the affected communities that would otherwise demand a steeper learning curve for ex-pats to understand.
You may also be interested in Border of Opportunity: Entrepreneurs in the Venezuelan-Colombian Border and Entrepreneurship as a Social Integration Response to the Venezuelan Exodus
Enrique Jose Garcia is a GovLoop Featured Contributor. He was born from Cuban parents and was raised in Venezuela until moving to the U.S. to attend university. He has spent most of his career as an entrepreneur in the beverage sector, both in the U.S. and in Cambodia, and most recently started a Master's at the London School of Economics in Public Administration and concentrating his studies on Social Entrepreneurship. He currently spends his time between London and Colombia and writes for a few publications on economics and entrepreneurship in Latin America.