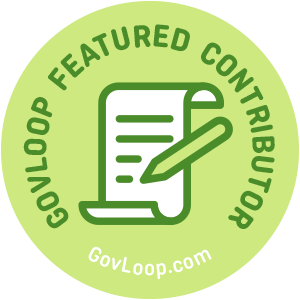 I tend to collect certificates from free programs (like GovLoop's!) like some people collect stamps, Beanie Babies, or Star Wars gear. Though these certificates carry no real credentials, I have a couple of reasons for getting these certificates.
You actually learn something: The certificate shows that you are willing to learn something new. While willingness to keep learning is a valuable skill in and of itself, what you learn from the certificate, whether it's a soft skill like time management or a hard skill like using software more efficiently, can also be useful.
You can move on to bigger and better: The certificate can be a stepping stone, useful if you are seeking a different role at work (or different work altogether). For example, where I work offers a leadership certificate. While the certificate felt like background knowledge at the time, the certificate later proved useful when the opportunity opened up for me to become a manager. That I had the certificate helped sell my potential as a manager.
Some people say that a certificate and fifty cents will get you a cup of coffee, meaning that the certificate isn't valuable. Prove them wrong… what can you learn today?
Elizabeth Slack is a GovLoop Featured Contributor. She grew up in Maryland, earned BA and MS degrees in the Midwest, and saw more of the world in Peace Corps and AmeriCorps. After working for state government, she landed at Florida State University. Now a Grants Manager in Sponsored Research Administration, Elizabeth is responsible for helping faculty and staff with external funding. Among her proudest achievements is co-creating an award-winning form. During her time off, Elizabeth enjoys spending time outside in sunny Florida with her family.