This weekend, my daughter auditioned for a performing arts high school. Students competed for coveted spots in visual arts, theatre, music and film production. The audition process was stressful, but the students persevered. They remained enthusiastic and determined. How could this scenario be applied to motivate adults?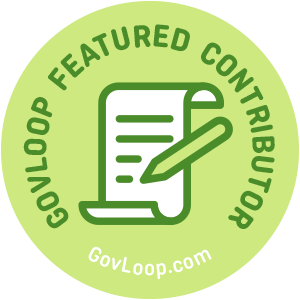 Auditioners shared a similarity. An influencer was the constant variable between each student. The influencer shaped the student's motivation and talent. Influencers are parents, mentors or teachers. Comparatively, a manager should influence or motivate employees.
Observe Employees
As a manager, you are expected to give employees feedback on their work performance. To do this effectively, observe your staff. First, identify employee strengths and interests. Second, incorporate those strengths and interests into an aspect of their job. Ideally, this will motivate the employee to complete the assignment. Bob Nelson, a stand-up comedian and actor said, "An employee's motivation is a direct result of the sum of interactions with his or her manager."
Open Communication
Meet with your staff on a regular basis. For example, hold bi-weekly staff meetings, one-on-one meetings or leave the office for an occasional coffee break. More importantly, employees will ask for help and build a strong rapport with you when there is a positive connection. Thus, the more face time managers give, the more employees will feel that you care.
Give Praise
Acknowledge employees when tasks are done well. Usually, employees dread talks with management because topics tend to deal with something the employee did wrong. So, make it a practice to give praise for good work. As a result, this approach will help when you have conversations about poor performance. Furthermore, a balance between praise and correction will motivate staff to willingly make improvements because they feel valued.
Build Trust
Be a champion for your staff. That is, direct your efforts towards their wellbeing. Moreover, get to know your staff. Encourage employees to share their career goals. Then, identify ways you can help make their goals a reality.
Make Time
Senior management has to remove obstacles. Simply put, managers need support and time to develop staff. Sooner or later, a manager who is constantly stuck on the day-to-day activities and not the big picture will do a disservice to employees. In the end, productivity and morale will suffer.
Welcome Innovation
Reactive behavior does not inspire innovation. However, the ability to learn, think and explore does cultivate creativity. Additionally, organizations need the right balance of human capital to keep work on track and allow staff time to reflect and plan.
Encourage Education
All staff needs equal access to education. The wrong message is sent when resources are only earmarked for certain segments of staff. Andy Grove, a pioneer in the semiconductor industry said it best, "There are only two ways in which a manager can impact an employee's output – motivation and training. If you are not training, then you are basically neglecting half of the job."
Final Thoughts
Students are encouraged to do their best and dream big, but the truth of the matter is, adults need motivation too. "Employees who believe that management is concerned about them as a whole person – not just an employee – are more productive, more satisfied, more fulfilled. Satisfied employees mean satisfied customers, which leads to profitability," according to Anne M. Mulcahy, former chief executive officer of Xerox Corporation.
At the end of the day, happy employees perform better. Make it a priority to motivate your staff. Listen, observe and help staff reach their full potential. Likewise, give praise often, provide opportunities for education and be a staff champion. Ultimately, this is a collaborative exercise between you and your employees.
Kandace Foreman is part of the GovLoop Featured Contributor program, where we feature articles by government voices from all across the country (and world!). To see more Featured Contributor posts, click here.