Just because it's another pandemic holiday season, that doesn't mean we shouldn't muster up our most generous, festive spirits. The upcoming holiday season is not the return to normal we'd been hoping for. That means we're all going to need more emotional support and reminders to be kind to ourselves and our colleagues. Bring cheer every way you can!
Giving gifts to government colleagues isn't straightforward. At the federal level, strict rules govern gifts between government employees*, putting a $10 limit on your generosity. If you work for a state, regional or local government, chances are your agency has similar ethics rules and spending limits for holiday gifts. And, while you can give a more expensive gift to an office to share, it's time consuming to wade through gift baskets to find the perfect one that everybody will appreciate.
This gift guide should make your holiday shopping easier. It's filled with lots of fun and meaningful treats for your hard-working government colleagues that don't violate the ethics rules.* As a bonus, some of these gifts benefit worthwhile causes and organizations. Remember, a lot of shopping will happen online this year, so shop earlier to allow for extra shipping and handling time. Prices are as of Nov. 17, 2021, might change, and may not include shipping and taxes.
* I'm not a lawyer or ethics counsel. When in doubt, check with your agency ethics official.
Jump to Gifts for an Office to Share
Gifts Under $10
Bright Endeavors Candles (4-ounce tin candles $8.00 & gift set prices vary)
Chicago-based Bright Endeavors' Classic Collection candles come in seasonal scents like whitebark pine and almond berry galette. There are also several charming candle gift sets that can brighten up the workday for a group of coworkers. You can feel good buying these candles because they're created by young moms learning job skills and made with soy wax and phthalate-free fragrances.
In space, no one can hear you scream when you lose your page in your book. Delight avid readers and sci fi fans with these retro flying saucer bookmarks, complete with a cow getting pulled by the tractor beam of the alien spacecraft.
A lot of people haven't had to dress up for work in a while. Add whimsy to your button-down work shirts with Smirk Stuff's accessories. The clever "smirk" designs hang from a shirt button, leaving the fabric undamaged. Designs include a mustache, vegetable bunch, honey bee, "cuterus," maneki-neko, flower bouquet, and more. Each design benefits a different charity, so your gift will do extra good. Use the discount code GOVLOOP at checkout to save 10%, bringing each smirk to $9.90 with free shipping.
Outdoorsy types will appreciate this gift that matches their rustic aesthetic. Get your organization logo, a team motto, or any other design you upload emblazoned on Whitetail Woodcrafter's 3-inch diameter custom wood ornament. If you'd like to gift them to your whole office, you can get a discount for bulk purchases. Whitetail Woodcrafters is a family-owned business that makes its handmade gifts in Lancaster County, Pennsylvania.
Homemade, organic, flavorful, and wholesome. Miss Myrtle's Chocolate Chip Cookies are made with love in the Bronx, New York. These cookies come in regular or dark chocolate, with macadamias or walnuts, spiced with habanero or ghost pepper, and gluten free. If you can't decide on one flavor to gift, grab a gift basket with three varieties.
There is still so much left so we can achieve gender equality. Help goal-oriented feminists of any gender stay on track with this "Feminist With a To-Do List" notepad. Purchases support the National Museum of Women in the Arts in Washington, D.C.
This "There Is No Planet B" enamel pin serves as an adorable reminder that we need to collectively take bold action to minimize the further effects of climate change. Purchases support scientific and educational endeavors at the American Museum of Natural History.
Looking at the stars and voyaging into space has long inspired scientific advancement, technological innovation and a reevaluation of our human connections. Gift a reminder of our cosmic accomplishments with a mini metal model kit of the Hubble Telescope, Voyager Spacecraft, or NASA Space Shuttle Enterprise. Purchases support the Cosmosphere International SciEd Center & Space Museum, a Smithsonian-affiliated museum in Hutchinson, Kansas.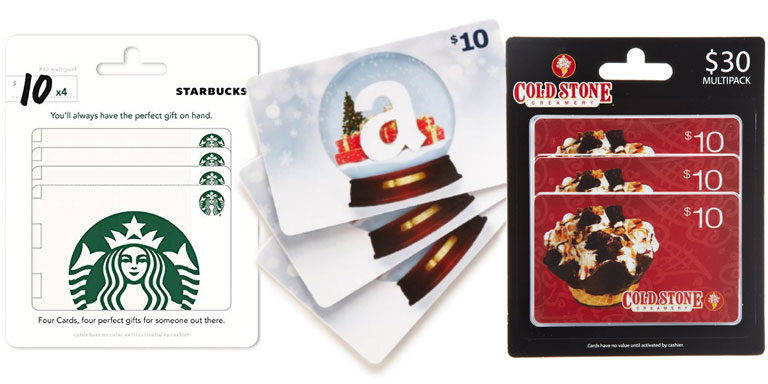 The first rule of holiday gift-giving is that picky people get gift cards. But, it's not easy to find gift cards for $10 or less, no less ones that your coworkers will actually like. The secret is to buy a variety of multi-packs of gift cards and distribute the cards to multiple people. Gift cards for Starbucks, Cold Stone Creamery, and Amazon are bound to please.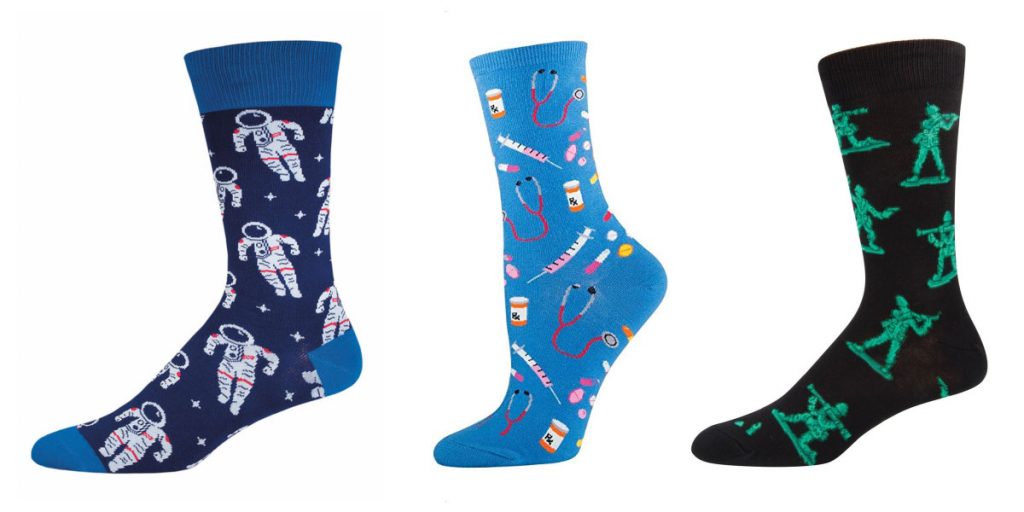 Socks come in just about every design imaginable. If you're shopping for a govie coworker, choose a design that appeals to people committed to career service. Consider choosing socks covered in toy army soldiers, astronauts or medicine, or choose another whimsical sock design.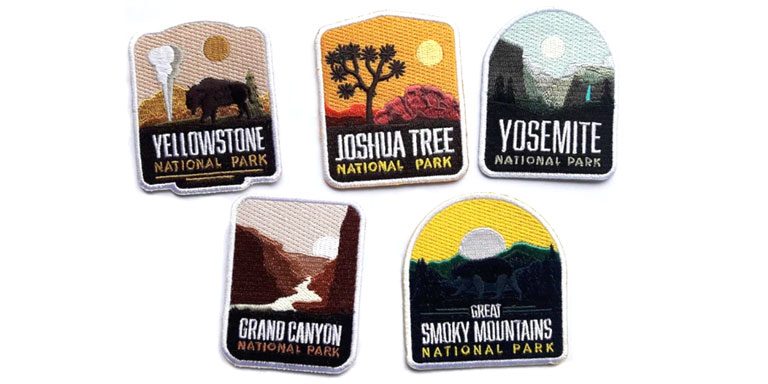 Visits to the United State's national parks reached epic numbers this year as people looked to get outside and stay safe. Celebrate your colleague's love of our national parks with iron-on patches of their favorite destinations such as Joshua Tree, Yosemite, Sequoia, Arches, Zion, the Grand Canyon and more. If your gift recipient isn't a patch kind of person, there are also stickers of the same designs.
Gifts for an Office to Share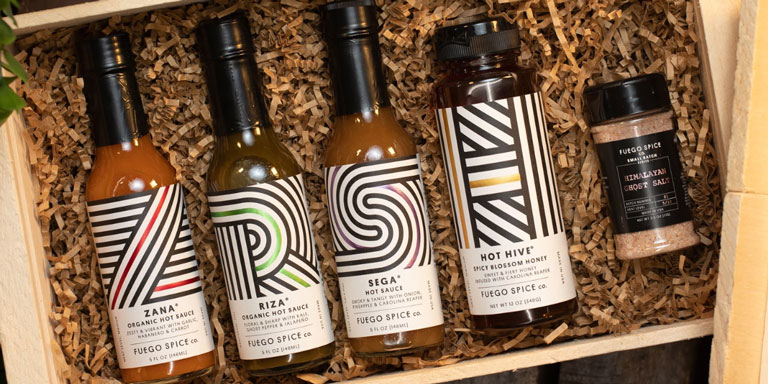 Fuego Spice Co. has gifts for friends and colleagues who love the spicy side of life. The Fuego Eco Crate ($59.95) will be welcome in any break room. It includes three savory hot sauces of varying spice levels from mild to hot, spicy blossom honey, and Himalayan ghost pepper salt. The spicy honey is particularly dazzling — you might find yourself drizzling it over everything from your morning oatmeal to your favorite pizza. Fuego Box also offers individual hot sauces for $7.95 and other flavor-packed gift sets. Bonus: the stylish packaging is environmentally friendly.
Women's Bean Project offers tempting hand-packaged gift boxes that include lots of tasty stuff, such as indulgent brownie mixes, flavor-packed iced teas, and bean soup kits, all in environmentally-friendly packing. The Ultimate Snack Pack ($64.95) will satisfy any team of coworkers with its chili picante plantain chips, raspberry gummy fish, Thai curry cashews, blue popcorn with salted caramel seasoning and more. Women's Bean Project is a nonprofit that gives women battling addiction, homelessness and incarceration a second chance learning gourmet food production and earning a paycheck.
Your friends and colleagues will call you a peach if you send them one of Georgia Crafted's snack-packed gift boxes. The Office Snack Gift Box ($75 for regular, $150 for the deluxe) features a bountiful collection of local Georgia delights including pimento cheese popcorn, pecan shortbread cookies, peach bites and dark chocolate pecan toffee. Or, choose from other curated gift boxes or build your own gift box filled with Georgia-crafted products. No one will judge if you fill your gift box with nothing but pimento cheese popcorn.
If you're in search of a gift that's perfect both for people working from the office and people working out in the field, look no further. Explorer Cold Brew has made coffee concentrates in four caffeine levels from "No Caf" to "Extra Caf." The Cold Brew 12-Pack ($50.00) and 4-Pack Gift Box ($20.00) include two-ounce bottles so people can try out the different caffeine levels and discover which ones they enjoy. Or, gift a few full-sized bottles of cold brew concentrate and flavor elixirs for the office to share. The coffee concentrate is delicious served hot or cold, or as a cocktail mixer or over ice cream. The beans are organic and fair trade, so you can feel a jolt of goodness when giving these gifts.
Lauren Girardin is a marketing and communications consultant, storyteller, and freelance writer based in San Francisco. She helps organizations engage their communities and tell their stories. Her website is laurengirardin.com and you can connect with her on Twitter at @girardinl.