Powerpoint is a trusted source for sharing information. In fact, over 30 million presentations are created and shared daily.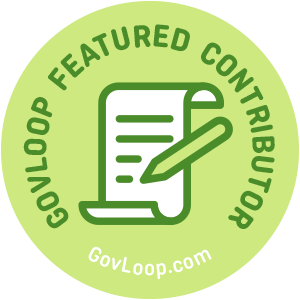 The average presentation runs for 250 minutes, and the average slide contains about 40 words. Because of their popularity, visual presentations aren't going anywhere any time soon. However, they are more than just talk. Preparation and direction can make the difference between an informed audience, or one that wonders why they had to sit through your presentation in the first place.
Here are three suggestions to get you on the road to a well-crafted presentation.
Define the Purpose of Your Message
You must first decide the purpose or goal of your message, and what you want your audience to gain from your presentation. This helps you organize and develop your content. Do you want to inform your audience on an issue of importance? Inspire or persuade them to change a certain behavior? Or do you want to entertain them? Depending upon your goal for your audience, you may need to include certain information in order to make your message stick.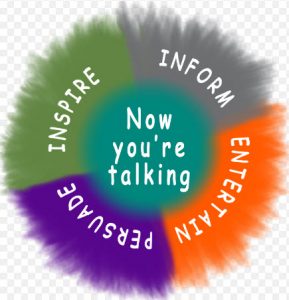 Create Content Based on Purpose
Once you have established purpose, you can develop content. Be sure to have a strong opening. According to the serial-position effect, people tend to recall the first and the last items of a series.
Perhaps you can start off by engaging the audience with a question. Another way to begin is to state facts and statistics. Say, for instance, you want people to consider the benefits of a minimalist lifestyle. You could inform them of the rise in off-site storage use, or the annual costs of off-site storage facilities. Identify some key points, or actions items you want the audience to come away with, but keep that list short. After you have crafted your opening, and established your facts/statistics, develop a compelling story. Tell the audience what led you to the particular subject you're presenting. Was there a conflict or challenge you had to overcome? Who were the characters?
Be transparent, but don't overshare. Toward the end, give a verbal signal of closure – i.e. "before I go, I want you all to consider…" and then, reiterate your key points. Give the audience some action items. Lastly, end with a quote that supports your presentation.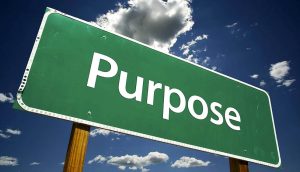 Prepare and Practice
After you have drafted your presentation, practice your delivery. I recommend recording and listening to yourself. This helps you identify where you might need to eliminate filler words, or where you need to slow down your speech or add a pause. If possible, find out size venue set up, and room size, so as to adequately prepare yourself for being there. Remember to dress accordingly, as appearances do matter and have bearing on how your message is received.
If you are offering take-away material, hold off on disbursement until after your presentation so the audience isn't distracted during. Lastly, unless your presentation is an actual Q&A, don't open the floor for questions. Instead, mingle with the audience members afterward. This way, the exchange is more of a conversation and doesn't take away from the points made during your presentation.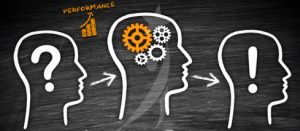 When developing presentations, as Stephen Covey suggests, "begin with the end in mind." Mentally, and physically plan all the way through to the end of your presentation. Again, it's not just talk. Begin by defining the purpose, and then create based on that purpose. Prepare and practice. Anticipate the kinds of reactions you may get from your audience. Mitigate technical challenges by doing a "dry run" on the equipment. The more prepared you are, the less time you'll take away from your audience.
More information can be found here:
10 tips for Giving Killer Presentations
Content or Delivery: Which Matters Most?
Do you give presentations often? Have some additional tips to share? Leave them in the comments!
Hope Marshall is part of the GovLoop Featured Contributor program, where we feature articles by government voices from all across the country (and world!). To see more Featured Contributor posts, click here.