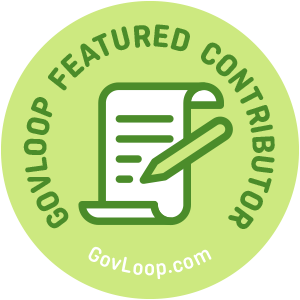 Communicating our activities to the public helps citizens and trade groups, academia, media, and think tanks better understand the functions of government and the opinions of current administrations.
Speeches, whether in person or virtual, serve as a tool for individual voices to connect with outside audiences. Most of us never receive formal training on speechwriting and yet, most of us will at some point in our careers find the need to prepare remarks for our bosses, or our bosses' bosses. Where do we start?
1. Know your audience
First, who receives the message? Are they hostile? Friendly? Inquisitive? Will they publish your remarks online or quote you for media articles? Understanding your audience lays the foundation for any speech. If your speech is part of a day-long event or a series of speeches, request a copy of the full agenda so you understand what else your audience may hear during the same day.
2. Define your goal
What does your boss want to accomplish? Is the brief informational only? Are you influencing a decision? What actions should the audience ideally take once they're heard the speech? Be specific – include a call to action with follow up steps for the audience. This should consist of contact details, websites, email addresses, and any other pertinent details.
3. Understand the agency's recent public statements
Read speeches made by the same person and others in your agency to the same group. For example, read last year's speech if the speech you're working on is an annual engagement. And, review other speeches to other groups in the preceding few weeks and other remarks your boss delivered recently.
4. Review related literature
If your boss plans to speak on a topic that's already well-known to the public or other audiences, check online resources to understand what arguments must be made. For example, review the Government Accountability Office (GAO) to read recent audits conducted; Congressional Research Service (CRS) to see what the Hill knows about the topic; and the Congressional Budget Office (CBO) to understand the publicly available financial implications of a particular policy.
The audience might forget a mediocre or amazing speech quickly, but a terrible one can have implications for months or even years. Help your boss and your agency avoid prolonged follow-up work by putting in the up-front effort necessary to ensure you understand the potential pitfalls, know the context and audience, and achieve the agreed-upon goals of the speaking engagement.
Love Rutledge hosts the FedUpward Podcast (FedUpward.com), a show for feds to find tips and strategies to navigate everyday problems. She has 20 years of government service, a master's in public administration from the George Washington University and a Master of Science in defense resource management from the Eisenhower School at the National Defense University. She's also a wife and mother of two preschoolers. Opinions expressed are hers and not those of the government.