Camaraderie is declining, but what can we do about it?  Workload and regulations are beyond our control, so we may need to find ways to bring back a sense of the "good old days" within our current constraints. While we can't turn back the clock, there may be ways to improve workplace socializing. Is this possible?  Keep reading for some suggested ways to restore camaraderie.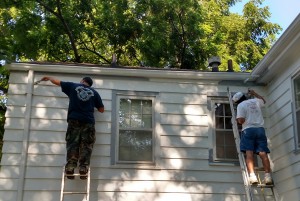 As a refresher, my first blog in this series discussed declines in camaraderie over five decades, based on survey responses from retired and long-term (over 20 years) employees in my office. I asked respondents what reasons they saw for the decline, and the second blog  grouped these responses into four broad categories. I also asked them for ideas on how to restore camaraderie. This blog will include those responses, as well as information from other sources.
To recap, the four general categories impacting camaraderie (from my survey) are no time, low morale, technology, and varied work schedules. In the comments, readers also added "political correctness" and "leadership" to the list, which I captured (although didn't specifically identify) under "low morale." The tips below are a start, and a follow-up blog will discuss low morale in more depth.
Tips to Restore Camaraderie
A quick search online lists articles with specific ideas on encouraging camaraderie, such as having lunch together, having off-site gatherings (e.g. happy hour) and such. Specific ideas offered by the retirees in my survey include the following:
Stop making social events mandatory. The term "forced fun" has come up, and although not truly "forced," there is an understandable "quid pro quo" involved for some social activities that occur during working hours ("..if you attend the picnic, then you get two hours of time off…").  A lot of time and planning goes into the annual picnic, so the least people can do is show up, right?  As part of this year's planning team, I understand that it's probably impossible to keep everyone happy. But cost is a big part of the day. A few decades ago, picnics were free. These days, there is more scrutiny, and only the awards ceremony is free. To keep costs down we sell t-shirts and hold bake sales, but we still end up paying for food and activities.
Make social activities free/low cost.  As mentioned above, more people would attend group activities if these activities were free or low-cost. We do host an annual "Project Managers End-of Fiscal Year Party" in which the project managers chip in to say "thanks" to their teams that have helped support the projects throughout the year. This event is well attended, but it does cost the project managers. Alternative options include:
Finding a way to fund the picnic and activities.
Developing a "social club" that meets over lunch or after work to organize events and fundraisers.
Doing free events, such as lunchtime walks, bike rides, card playing, etc. Not every social event has to cost money. For years, there were groups of people who played cards at lunch. Everyone took a 45 minute lunch back then, which allowed more time for fun.
Pay it forward. Participate in events for others, such as the paintathon, Operation Others, volunteer with Combined Federal Campaign, be part of a recruiting team that goes to colleges seeking new graduates. One robust activity in my office that is still going strong is the "Brush Up Nebraska" paintathon. This is an annual event in which volunteers s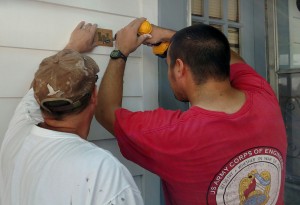 crape and repair the house of a low-income elderly resident, then prime and paint. This is the first year I've participated, and it was very enjoyable. In addition to the painting, our group also raked the yard, planted flowers, did some minor repairs, and trimmed overgrown shrubbery. As part of the tradition, a small Corps castle plaque is attached to completed houses. Why has this activity persisted when others waned? Perhaps because the focus is on helping others.
Plan around schedules. In our section, we have a "group" Outlook calendar that we use to indicate when we are travelling, in training, or working from home.  Calendars such as this facilitate planning events (potlucks and such) when most staff are available.
Walk away from the screen. This is harder than it sounds, and it can only be achieved if there is trust that work can occur when employees are not isolated in cubicles. Staff gatherings, both formal and informal, can facilitate exchange of ideas and synergy.  Sometimes we get so involved in our own projects that we aren't quite sure what projects our peers are working on.
While these may all be good ideas, what do you do when these options are already available but workers aren't interested in participating? This touches on the larger of the four reasons for the decline, low morale. The underlying cause(s) for low morale may need to be addressed before camaraderie makes a comeback. More on addressing low morale in a future blog.
Becky Latka is part of the GovLoop Featured Blogger program, where we feature blog posts by government voices from all across the country (and world!). To see more Featured Blogger posts, click here.