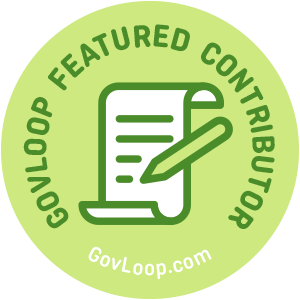 Retaining and recruiting top talent in government is a significant issue. Agencies want to be successful in providing government services and in order to do that, they need qualified contributors.
Human resource departments are experiencing challenges in building stable staff within budgets that are continually stretched. Recruiting and retaining talent has become a significant issue as a younger workforce demands comparative benefits and perks that are provided by private sector organizations. The requirements to keep talented individuals are different than they have been in the past. This requires agencies to understand how to connect with their workforce and thoroughly engage with them in a meaningful way.
The following are some ideas of how HR departments can be successful in meeting their staffing needs:
Recruit and retain talent that has expertise in changing technologies, but also those that can adapt to change. Technology is changing quickly and being adaptable is an important asset.
As compensation is usually a challenge, especially in comparison to competitive hiring, emphasize the value of working to provide services to those the agency serves while showing the significance of building a career in a diverse organization. The younger generation workforce is much more interested in public service, community and work-life balance than prior generations.
Provide an engaging onboarding process that clearly defines the job requirements and the growth opportunities within the agency.
Emphasize the agency's abilities to augment financial education and retirement and provide competitive benefits.
Engaging with workers in an effective way
As we consider what it takes to retain talent, we consider tangible outcomes like benefits, a secure position, education, and retirement. However, workers also have high expectations for the engagement model with their employer. They want to be valued and considered important to the agency and its goals. Being able to personalize and differentiate that engagement model is important, as each employee's requirements and situation are different. Also, the younger generation values learning and growth and wants opportunities to learn leadership development.  Government jobs and personalized engagement can provide this type of growth path within the organization.
Measurement of job satisfaction is very important as well. Being able to analyze data that shows what's important to staff enables an agency to change and modify a personalized engagement model as the workforce changes.
Conclusion
In general, the most effective recruiting and retention strategies focus on engaging employees personally and with meaningful and challenging opportunities, providing flexibility in work scheduling and changing organizational cultures to show staff they are valuable.
Jennifer McNeill is part of the GovLoop Featured Contributor program, where we feature articles by government voices from all across the country (and world!). To see more Featured Contributor posts, click here.