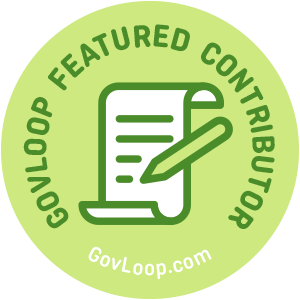 My last blog reviewed why it's a great time to believe in Martians (or perhaps you want to study Martian space dust). Why? There looks to be a surge coming in space-based careers. NASA received $21.3 billion in a fiscal year 2019 spending bill. On top of that, in five years, nearly 45 percent of NASA's workforce will be Retirement Eligible. And did you note the recent formal announcement to build a Department of Defense Space Force by 2020? While a boom occurs in urban planning down here on terra firma (see below), career opportunities to keep you looking above the horizon may soon become increasingly available. Check out this article on careers in space.
This week we'll jump into SuperClusters that involve people instead of particles.
There's only one agency projected to have a greater percentage than NASA of retirement-eligible employees in five years – the Department of Housing and Urban Development. Before you react that your interest in Federal Housing Administration loans is slim to nil, take a moment to visualize what the HUD of the 21st Century is going to look like.
Urban economics. City growth management. Housing markets and development. A common misconception exists that careers in this area lack a certain joie d'vivre. But the opportunity to shape the growth of a city; to have 3D, livable results to your eight-hour day; and to create the environment that shapes a person's day-to-day life experience…this to me sounds greatly fulfilling. Many theories have come out of the study (and mistakes) of urban planning. The latest is the concept for a Smart City.
Look Backward to See Forward
I love this quote from a Department of Urban and Regional Planning University of Illinois at Urbana-Champaign paper on Government Policy and Urban Sprawl: "Cities exist because humans benefit from living close together, but these benefits have limits."
In part, Smart Cities are the next step in solving the decades-old issue of urban sprawl. The rise of urban sprawl – low-density, unplanned development that was disorganized, unattractive and catered to automobile use – was countered with an international trend toward "compact cities," or smart growth. Compact cities focus on building the walkable, bicycle-friendly urban centers that current generations are used to. Smart growth is transit-oriented. It features mixed-used development.
Smart cities are going to take compact cities a step further. They will push the limits of humans living close together. We'll be VERY connected. And coordination across federal, state and local agencies will have to exponentially increase. Manufacturing, infrastructure, environment, taxes, transportation, policy…all will have a hand in the rise of the functioning smart city.
The Smart City
Smart Cities are urban planning, technology and software trends coming together to produce a new world.  They feature connected devices and distributed intelligence to support real-time control over city operations. But they are much more than an improvement in our ability to communicate digitally.
Interoperability and scalability are the keys to smart city solutions. As a concept, smart cities are based on integrating information and communication technology (ICT) with physical devices and the Internet of Things. These links will result in city operations and services that operate more effectively. The caveat –  strong, reliable links across urban planning and development, infrastructure, communications, water supplies, power plants, law enforcement and schools, to name a few.
Done right, the governments of smart cities will be able to interface with citizens and act in real-time on city operations. Smart city citizens will be connected. Smart city citizens will also be observed, as monitoring is integral to how a smart city functions.
Smart City Planners
More than a concept, there are thousands of smart city projects underway worldwide. The global economic impact is estimated to be in the thousands of trillions of dollars.
In February, tech innovators and municipal governments from around the world met in Washington, D.C. in project teams called "SuperClusters." Under a Global City Teams Challenge (GCTC) program spearheaded by NIST, local governments, nonprofit organizations, academic institutions, technologists and corporations from all over the world formed these SuperCluster project teams. Together, they worked on groundbreaking Internet of Things and cyber-physical systems applications within the city and community environment.
These same SuperClusters are producing actual smart city blueprints based on the best ideas and based on real-world examples already in place in cities around the world. Interested? NIST and its partners have published a draft framework for an IoT-Enabled SmartCity.
In June, the GCTC held a Three-day Tech Jam in Portland, Oregon, with 320 professionals joining the jam session from nine countries. They explored and challenged the smart city pilots and projects from 18 cities across the globe. The Tech Jam covered city infrastructure strengths and weaknesses to include opportunities for smart city resilience.
That's all for now. My next blog will feature an international organization that has identified all the job skills required to run the future – from A – Z.
Your weekly Buzzword: SuperCluster
A SuperCluster is a multi-city, multi-stakeholder collaboration organized around common smart city project objectives, with a goal of developing and deploying solutions to create economies of scale. Each SuperCluster produces a blueprint, or a playbook, that can be used by cities and communities around the world as the foundation to build their own smart city strategies.
Cynthia Rimrodt Houston is part of the GovLoop Featured Contributor program, where we feature articles by government voices from all across the country (and world!). To see more Featured Contributor posts, click here.