SharePoint is mainly used as a document management and storage system. But recently, management gave me the opportunity to design and implement a SharePoint tool for workload and workflow management, which is still currently ongoing. Leading this initiative taught me a few valuable lessons learned in SharePoint project management in government. Learning on paper versus application in a real-life scenario was a great way to highlight key project management principles in government. It also proved to be a little difficult to initiate the project. Read on to learn more about Sharepoint project management in government.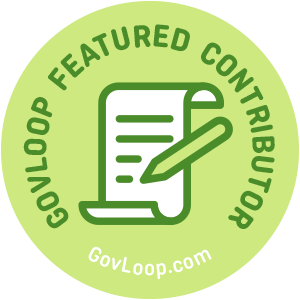 The Five Phases in Project Management
Initiating the project
I saw the power of SharePoint as project management in government when used in other office's workflows.
Some of the questions that had to be answered were:
What areas of improvement are needed in the office?
How would this project help the organization?
What should this project look like?
Is this the best use of our current resources to design and implement the system?
What are the required resources for this project?
How do I get management on board?
Planning the project
Next, I had to identify the group members. I had to build a rough timeline of expected deadlines and milestones for us to reach for the entire project period. I had to also outline what the tool should look like. This actually ended up being the most difficult step, and continued to change when we moved on to the next phase of the project.
Executing the project
It was time to set up weekly meetings. The most difficult aspect of executing the project was articulating my vision for the tool. People had different ideas of what SharePoint could do and what areas we needed to address when designing and developing this tool. There was confusion and a lot of drafts before we finalized the core functions we wanted this tool to serve.
We spent at least 2-3 hours each week brainstorming and finetuning what the tool would look like. We had to identify data elements for the tool and identify what sort of format we wanted it to look like.
The next phase will also be developing training materials for our SharePoint.

Monitoring and controlling the project
This has been concurring throughout the project. Keeping track of our progress versus our original timeline has helped guide the week's agenda topics.
Closing the project
This step has not occurred yet in the project. This will involve documenting the project with the final product and training documents. I will evaluate what the final product looks like compared to our original draft plan. Then I'll celebrate with the team once it's officially launched!
You may also be interested in SharePoint: 5 Things You Should Know, and 9 Tips for Implementing a Great SharePoint Site.
Elaine Nghiem is part of the GovLoop Featured Contributor program, where we feature articles by government voices from all across the country (and world!). To see more Featured Contributor posts, click here.