It's okay to admit that when creating a hiring announcement, you already have the perfect candidate in mind. They're graduated from the preferred university, worked in the right positions, and perhaps have a similar background as the last two employees who held the position. The thought process is once the new hire joins your team, your agency will be able to hit its performance goals, and all will be well in the world.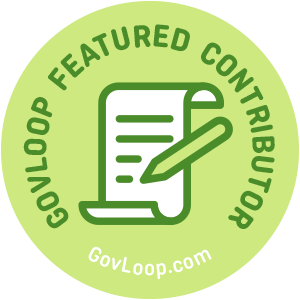 Unfortunately, it's never that simple. Federal agencies compete not only with the private sector, but also with each other for talented candidates. You may overlook someone who could have become a star at your federal agency. While you focused on the "perfect" candidate, your competitors didn't. You missed out on the military spouse that started her own successful business while working a 9-5, the young professional that taught herself how to code and launched her own app and the professional that made significant advances in his field without a graduate degree.
The Job Market is Evolving
Non-traditional candidates are seeing the job market evolve. Some employers are beginning to realize that they're turning away high-caliber candidates who are ultimately being hired by competitors or starting their own company. As a result, big names like IBM, GitHub and Intel are rethinking their idea of the perfect candidate. Instead of relying on the same hiring methods and thinking, employers are actively searching for candidates through non-traditional channels, removing traditional hiring requirements and revamping their hiring practices.
For example, VMware hired a dishwasher in Spain as a coder, who was promoted to senior developer 18 months later. He taught himself how to code and went through a coding bootcamp. Traditionally, such a candidate would have been overlooked in the hiring process.
Three Reasons Why Employers are Reconsidering Non-traditional Candidates
1. Increase workforce diversity. A diverse workforce is important to stay competitive. However, certain industries like tech have talent pipelines that flow from many of the same universities, essentially creating a homogeneous workplace culture. As a result, employers that pull from the same talent pipeline tend to have a propensity towards hiring the same demographics. By removing the inherent hiring biases, employers are able to pull top talent from multiple channels and build a more diverse workplace.
2. Gain competitive advantage. There are some non-traditional candidates that have persevered against all odds to launch a successful product or company, make advancements in their career field without a graduate degree, raise a family while working full-time and going to night school, or became self-taught in a complex subject. Your organization can learn from their successes and failures. These non-traditional candidates can help your agency or company fix a long-standing problem, add new capabilities to your team, or enter a new market. Injecting the right non-traditional candidates into your team can act as a catalyst to drive innovative and new ideas.
3. Find new and different ways to demonstrate skills. The traditional college route is no longer the only way to demonstrate competency in a particular subject or field. Formal education is being democratized by massive open online courses (MOOCs) such as edX, Coursera, and Udacity, to name a few. Traditional brick-and-mortar universities are starting to expand their online components, providing an online education similar or equal to their classroom counterpart. Earning an industry-specific certification demonstrates to an employer a verified mastery of a particular skill set.
Advice for Employers – Rethink Your Positions!
Review your job postings. Are your job postings explicit in the education and experience level? Does your entry-level position really require a graduate degree to succeed? Consider making your requirements skills-based and allow candidates to demonstrate how they will meet your needs.
Review your selection process. Are you attracting the same type of candidates each and every time? Are you attending the same job fairs? Dig deep to find ways to expand your candidate pool to include non-traditional candidates for consideration.
Advice for Non-Traditional Candidates – Make it Easier for Employers to Hire You!
If you're a non-traditional candidate, you know you have a challenging task in front of you: finding creative ways to translate non-traditional experience and education in a way that makes you more attractive to employers. Don't be afraid to tell your story, but don't make it hard on the employer to understand why you're a good fit. Your career path is unique, so instead of viewing that as a weakness, use your cover letter to make it an advantage. How do your unique experiences and education make you stand out from the crowd?
Conclusion
The federal government, as with all employers, should not only consider what candidates they're attracting, but also what candidates are not being considered. Non-traditional candidates bring a lot to the table and can become a star in your federal agency as well.
Are you considering non-traditional candidates for your vacancy? Have a success story on a non-traditional candidate? Share your comments below!
Fredy Diaz  is part of the GovLoop Featured Contributor program, where we feature articles by government voices from all across the country (and world!). To see more Featured Contributor posts, click here.