In my earlier posts, I talked about the Freedom of Information Act (FOIA) — what it is and how it affects you. I also mentioned that some people who work with FOIA think that it's broken, or at least in need of saving. You may have heard this, too. But what does that mean?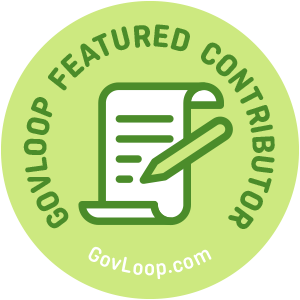 FOIA Is Wonderful!
FOIA is a critical component of our functioning democracy. In an age when public trust in government has hit rock bottom and "the death of truth" has become a cliché, it is of paramount importance to have a method for obtaining cold, hard facts about our government's activities, and be able to review information that our government has collected that is unobtainable through any other source. Without this access, we would have no reliable and trustworthy way of knowing what needs to be done to keep our government accountable and on the right track.
Then What's the Problem?
There are really two problems with FOIA:
First, FOIA is a victim of its own popularity. Look at requests to the Department of Justice, for example. In the first four years of FOIA, from 1967 to 1971, the DOJ received only 535 FOIA requests. By 1980, that number had increased to 15,000 per year. By 1998, the DOJ received over 30,000 requests. Most recently, in FY22, the DOJ reported receiving nearly 100,000 requests. The Department of Homeland Security, including the U.S. Citizenship and Immigration Services, Immigration and Customs Enforcement, and Customs and Border Protection, collectively received over 450,000 requests in FY 22. In FY22, the U.S. Federal Government, as a whole, received nearly 930,000 FOIA requests — 80,000 more requests than the year before.
The second problem with FOIA is the volume and complexity of records that are (potentially) responsive to FOIA requests. When FOIA was passed, most offices were using typewriters and storing hard-copy records in filing cabinets. Now, of course, everyone has a computer and electronic recording and capture devices and software. More potently, though, we also have the internet, including email, collaboration tools, text messages, chat and social media apps, as well as hyper-capable document management and sharing applications. This has resulted in an incredible eruption in the number of records generated — and stored — by the U.S. Federal Government.
As an example, the National Archives and Records Administration estimates that it possesses 1,323 terabytes of electronic data (potentially 83 trillion pages, assuming these are text records) — and NARA only archives about two to five percent of the Federal records generated in any given year. Every Federal agency has its own massive collections on hand, and that means huge volumes of records that may have to be reviewed in response to FOIA requests.
When unfathomable volumes of records meet skyrocketing request numbers, the result is backlog and delay. For agency professionals, it means never emerging from under a mountain of requests, routinely missing statutory deadlines, being hauled before Congress for inquiries, and facing litigation in court — all despite their best and most well-intentioned efforts. For requesters, it often means waiting years for responses to FOIA requests, and just as "justice delayed is justice denied," FOIA delays can be devastating to government transparency and accountability. It may be interesting to know what our government did five years ago, but knowing what it did last month is far more likely to make a difference now.
All Is Not Lost!
This problem is a thorny one, but help is on the way. Everyone involved in FOIA knows there is a problem, and there is massive consensus on its causes. The next step is to come up with workable solutions. In the FOIA Advisory Committee (where I'm a member), we are working on finding ways to improve FOIA through collaboration between FOIA professionals and the requester community, to make sure FOIA works for everyone. We are taking a deep look at ways to properly fund FOIA programs to offer more staff, more tools, and more capacity to process requests, as well as technology capable of meeting modern FOIA challenges. Luckily, there are great tools already available. Some have been around for some time but are becoming more widely adopted, such as comprehensive and dynamic case management software, and some are fresh and ready for prime time, including laser-focused and easy to adopt eDiscovery technologies and artificial intelligence.
The good news is that smart and dedicated people from both sides of the aisle, and both sides of FOIA requests, are working hard to solve current FOIA challenges. By working together, we can preserve FOIA and government transparency — and make it better for everyone.
---
Benjamin Tingo is the Chief Legal Officer and Vice President of Strategic Partnerships at OPEXUS. OPEXUS (formerly AINS) is a DC-based GovTech 100 awardee whose mission is to empower professionals to elevate trust in public institutions through the design, development, and delivery of specialized case management software, including Open Government (FOIA and Correspondence), OIG Audits and Investigations, and Human Resources/Employee Management. Benjamin is a licensed attorney, with nearly twenty years of experience with complex civil and criminal litigation and as in-house GovTech counsel. He is also a member of NARA's FOIA Advisory Committee and a volunteer firefighter.
Image by Iswanto Arif on Unsplash