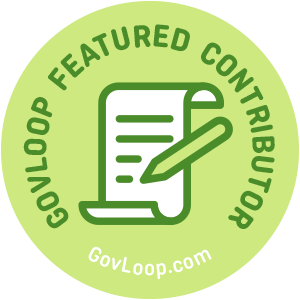 Written in collaboration with Roger Keren, AICP, member of American Institute of Certified Planners
The benefits of smart buildings are well recognized by developers and their inhabitants. Just walk around a LEED-certified building and the differences will become apparent all around you. You may be asking: What's the importance of smart buildings and how can they help me?
The digital transformation in the buildings is designed to improve performance in energy consumption, operations, security, and comfort. But more so, the data being collected from them enable communities to predictably calibrate and reconcile competing interests, such as energy reduction and occupant comfort.  This is a big deal for building owners and operators. They can throttle infrastructure up and down to keep occupants comfortable, while saving energy at the same time. Now imagine if the same benefits can be extended to their neighborhoods and cities. In the same way, tools incentivize buildings, local governments can incentivize communities to better serve its citizens.
Building owners and developers of LEED-certified buildings naturally look for financial solutions to defer the upfront costs of certification. Put simply, they are looking for ways to pay for outcomes. The same is true for creating community outputs. Just as energy performance helps reduce costs, community data inputs can improve community performance and ultimately improve the quality of life for citizens.
Communities that prioritize data as a valuable asset will likely attract additional smart building projects with the goal of creating an ever-expanding network of data inputs. Urban planners and data officers can play a key function in developing tools and making data an asset worth its investment.
As a starting point, here are some actions, planners can do to attract smart buildings:
Track inventory of data repositories – Document what data is currently being collected and where, and determine what is missing. The result is a gap analysis in the type of data, the geography being covered, or both.
Have a plan – Collecting data for data's sake is better than nothing, but prioritizing what is being collected and how it can drive program incentives and result in a more complete picture.
Offer financial tools – This is likely the most important piece to building owners and developers. They should offer financial tools to defer or subsidize the upfront cost of technology and data maintenance.
Standardize the technology platform – We've come too far in the database world to simply allow for data to be everywhere and nowhere. Data standards help maintain data extraction and loading, which paves the way for advanced and predictive analytics.
Smart buildings have proven to be valuable investments in communities. While they are more expensive to build than traditional buildings, smart buildings raise the building standard and help attract additional investment in municipalities.
Adding technology like IoT to the outside of the building reaches beyond the physical building by helping to improve the quality of life for citizens. This added reach is an asset that can inform and transform a community for the better.
Every project that results in the construction of a building that is not a "smart" is a project in which money savings has been lost, unnecessary natural resources have been consumed, and social improvements have not been delivered to citizens.
Franco Amalfi is a GovLoop Featured Contributor. He leads the go to market strategy for smarter government for Oracle Public Sector North America. Franco advises government officials on how to leverage modern cloud-based solutions and emerging technologies to help government organizations deliver personalized government services. In addition to working with customers, Franco authors, publishes white papers and articles on leveraging technology to drive business value for governments. He is also a frequent speaker at government conferences. He is a graduate of McGill University in Montreal, Canada and has completed an Advanced Certificate for Executives in Management, Innovation, and Technology at MIT Sloan School of Management in Cambridge, USA. You can read his posts here.