Look Around, You're Not at Work
There we were, the six of us sitting at a table with a beautiful view of the golf course enjoying lunch. Within 10 minutes, we st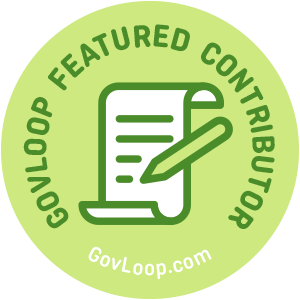 arted discussing the tasks of the day. We talked about the upcoming meeting, the last email sent before lunch and what tasks lie ahead.
If it weren't for a section leader, I wouldn't have noticed how we slipped into the abyss. She smiled and said, "Oh, wait … I meant to ask you guys: have you seen that new movie that's out?" Two of us looked at her, waiting for her to elaborate. "Any of the movies … pick one … have you seen it?" she exclaimed. Then quickly followed up with "Come on … let's talk about anything except work."
It's Hard but Not Impossible
It makes sense that co-workers will gravitate towards what they have in common. However, studies show that talking about work outside of work creates unnecessary stress. It triggers the same feelings/frustrations you may experience while working because you'll eventually begin to vent frustrations. Essentially, you may ruin the delightful experience of eating your chicken caesar salad with the backdrop of a beautifully manicured landscape. So, how can you turn your weakness into something fun?
Create a Challenge: The First Person that Slips Loses
This may take a little preparation, but identify three to five topics your cohort may be willing to discuss. Some ideas include: (1) Book or T.V. series you're reading/watching; (2) Something funny that's happened in your household this month; (3) Next trip you plan to take; (4) Best park, running or biking trail to visit; and (5) If you must … there is always the weather. Write them down on index cards and choose a topic, select it blindly or take turns discussing topics of common interests.
The first person that somehow talks about work (I mean they'd really have to try to mix work into those topics) loses!
You'd be surprised what you can learn about your co-workers or what great tips they have when you talk without the work cloud hanging over your head. After all, the whole intent of team-building and networking is to find common interests (aside from work).
LaMesha Craft is part of the GovLoop Featured Contributor program, where we feature articles by government voices from all across the country (and world!). To see more Featured Contributor posts, click here.