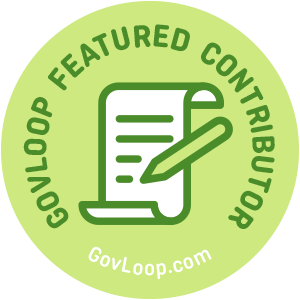 The major challenge for all governmental entities is capacity. The public sector does not have enough resources to keep up with ever-expanding workloads. Governments willing to invest in lean culture will see increased capacity to handle daily operations and place more emphasis on work that adds value to constituents.
However, we tend to obscure the overall message of LEAN with manufacturing concepts, complicated charts, and mind-numbing statistics. Below are three tips for communicating the benefits of LEAN to your organization.
Avoid private sector comparisons and LEAN terminology
I have found that most public sector employees do not really want to hear about how great LEAN works in the private sector. Government is a service industry, so emphasizing terms like "value stream," "TQM," and "5s" are not helpful. Most people really do not get too excited over statistical concepts either, so avoid these terms. All of these terms can lean employees to think that they are simple cogs in a factory, and this mindset will hinder the adoption of LEAN in your organization.
Remember that elected officials are not managers
A political agenda, policy issues, or a personal desire to advance a cause drives most elected officials. They do not tend to place much emphasis on day-to-day operations. They tend to respond well to new concepts and ideas for solving large overarching problems. We spend too much time not focused on the things that add value to our organization, because we are bogged down in day-to-day. Finding the correct balance between innovative policies and improving operations is key. Because, our biggest hurdle does not involve reducing defects or mistakes. Our main problem is not having the capacity to fully serve the needs of the public. Government officials need to understand that there has to be a balance between improving processes and focusing on larger issues.
Messaging LEAN on simply reducing defects will give you a solution to a problem you do not have. Communicate the potential results of LEAN so that policymakers understand what the operational improvements will bring through efficiency. The overall benefit is the increase in our capacity to serve the public better. We reduce waste in our operations to free up capacity, so that we have time to take on the big overarching problems. Lastly, emphasize the ultimate effects of increasing capacity through waste reduction, and not the actual waste reduction itself.
Charles Lewing is a GovLoop Featured Contributor. A Louisiana native, he graduated from McNeese State University in 1999 with a Bachelor of Science Degree in Finance. He later earned his MBA in 2001. He relocated to Houston, Texas and worked in various finance and accounting roles for number of healthcare organizations. In 2016, he relocated to West Texas to pursue a career in public financial leadership. He currently serves as the Reeves County Auditor. Charles is very passionate about inclusive management, LEAN six sigma, and improving operational efficiency through leveraging technology. In his spare time, he enjoys spending time in the outdoors and reading spy novels. You can read his posts here.