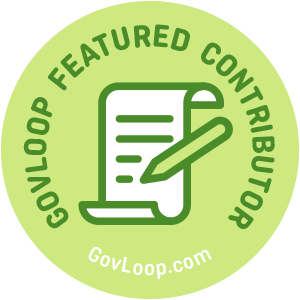 The 2020 Presidential Election was one of the most tumultuous that we've experienced in the past century. The election continues to dominate headlines even after Joe Biden was called as president-elect on November 7th. Whether you are content with the results of the election or not, I think we can all agree on one thing: we are tired. We are feeling the hangover of an election that was clearly important to our nation with a record voter turnout. What do we do now?
Can We Just Talk?
You've probably heard the old adage that when you're at work, you shouldn't talk about two things: religion and politics. While many still adhere to these "rules," this election proved that difficult. Many companies recognized that these conversations were going to happen whether they encouraged them or not. Even the Hatch Act allows for federal employees to engage in these conversations to a certain degree. It's important to provide the tools necessary to be respectful to those we engage in conversation. This is where some organizations have fallen short.
Joseph Grenny, co-author of Crucial Conversations, recommends three strategies to engage in respectful conversations when it comes to politics.
First, approaching these conversations with a genuine sense of curiosity is beneficial. Discovering why a person feels the way they do can provide vital clarity to a discussion.
Humility can also remind you that your opinion is not the only opinion and is not necessarily "right." Your unique view differs from everyone else, whether it is about politics or other topics.
Lastly, setting boundaries can help set the playing field and make sure that the conversation remains civil. You can set a time limit for the discussion or rules on how long each party can talk. Even something as simple as agreeing to no name-calling or interrupting can help. As simple as it is, setting these boundaries reminds both parties that they just want to be heard and respected.
We Are Stressed and That's OK
It's not news that 2020 has been…well…2020. A global pandemic, racial injustice, political discord…how long before that meteor hits? We are all suffering from some level of anxiety. For many of us, the election was definitely a large slice of that pie chart. Many are still experiencing mental struggles from the election, whether it's because their candidate lost or they are anxious about how the transition will go. Luckily, organizations are recognizing that their employees need resources to help with their mental health.
Many are experiencing these mental struggles for the first time, and it can be extremely difficult to ask for help or even identify what's going on. Am I depressed? Am I anxious? Whatever is going on, we know that it's hard. If you're noticing that you are having trouble staying focused, sleeping or just constantly feeling on edge, it may be time to seek professional help.
Many organizations offer an Employee Assistance Program (EAP) that their employees can take advantage of. These EAP programs provide articles and other resources to assist you with various types of issues, including COVID-19, financial well-being and coping with loss. Some EAP programs offer sessions with a counselor free of charge to you or even your family members. Check with your human resources staff to see if your office has an EAP program and what benefits it offers to you.
Recognize When to Let Go
For some of us, talking about these issues can help shed some light and provide a bit of clarity or appreciation for the full picture. However, unpleasant conversation partners or clickbait article titles can easily undo some of the hard work we do working on these understandings. While it's impossible to completely avoid what's going on in Washington, D.C. (unless you decide to go wireless and move to a remote cabin in the woods, which…I wouldn't blame you!), it can be beneficial to distance ourselves from certain stressors.
If you're in the middle of a heated discussion that you no longer wish to engage in, you can simply say, "I don't wish to discuss this further." You have no obligation to continue the conversation if you no longer feel safe or comfortable. However, it's important to remember to keep your composure and avoid things like name-calling or bullying to end the conversation. While the other party may not be respectful to you, it speaks a lot to your character if you can remain as such (as difficult as it might be).
If you're noticing your triggers are more via news outlets, it might be time to take a digital detox. You could set a time limit for how much time you spend watching the news or looking at social media. I began to "unfollow" friends in my feed that posted negative or outlandish articles pertaining to the election. Now, my feed is mostly cooking videos and puppies…much better for my own mental health!
What About You?
While the stressors surrounding the election are still alive, I hope that you can take some of these tips to help recover and react to this huge event. What other ways have you been trying to take care of yourself during this election season?
Myranda Whitesides is a Performance Support Specialist for the Interior Business Center, the Department of Interior's Shared Services Center. She conducts personnel and payroll systems training for over 50 federal agencies, as well as providing training in Diversity and Inclusion for her peers. Myranda also serves as the Education Co-Director for the Mile High Society for Human Resources Management (SHRM), coordinating Educational content for Human Resources professionals in the Denver Metro area. Myranda also enjoys singing, camping, and exploring local breweries and restaurants with her husband, Daniel.