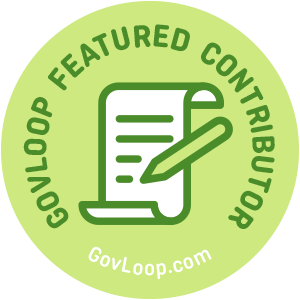 For my first federal government job, I had the interview over the phone. I remember that I had posters with potential questions and examples hanging around the room. But, most of the time, we need to respond to questions extemporaneously in front of a panel. Thus, we need to prepare in order to shine in an interview. The purpose of this article is to share the top five tips to perform outstandingly in your interview.
Know Your Capabilities
Take a moment to study your talents, passions and the subjects in which you are competent. It is very important to know the unique skills you possess to define how you can make a contribution to the organization you are interviewing with. When you are convinced that you can add value to the organization, your confidence will increase. You must succeed in this step before moving on to the other tips.
Know the Organization and the Job
With all the information available at our fingertips, it is inexcusable not to be knowledgeable about the organization you are applying to. Hence, research the big picture of the organization, its mission and its strategic plan. In addition, study the job announcement carefully. If you have questions about it, you can ask someone who currently works there. This is your chance to make some friends.
Practice, Practice, Practice
The interview is not the forum to rehearse, practice your impromptu skills or act. It is your responsibility to be prepared. So, draft scenarios of your successful work experience in a format where you can articulate your knowledge, skills and results obtained in a particular situation. I use the STAR (Situation, Task, Action, Results) method. Other methods are available, but it is extremely important that you sound logical when answering questions.
Brand Yourself
We have only one opportunity to make the right impression. Dress neatly and professionally. When in doubt, ask a person who cares about your success. Bring a portfolio with extra resumes, business cards and a nice pen. Remember that you are doing business.
Be Concise
This is the moment when you listen to the question and answer just what is asked. Even if you are tempted, don't keep talking about the million thoughts that could be in your mind. In the interview, we don't brainstorm. Just answer the questions incorporating the scenarios you already prepared.
I have learned these five tips during the last eight years performing approximately 20 interviews. Believe me, these tips work! Follow them and let us know how outstandingly you performed in your interview.
Grisel Velazquez is part of the GovLoop Featured Contributor program, where we feature articles by government voices from all across the country (and world!). To see more Featured Contributor posts, click here.