Posts By

Grisel Velazquez

Want to improve your public speaking? We have the way forward.

We need to prepare in order to shine in an interview. The purpose of this article is to share the top five tips to perform outstandingly in your interview.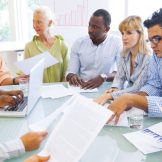 We all can cultivate a culture of inclusion and make significant contributions in an organization. The ability to celebrate our diversity while being part of one mission is absolutely complementary.