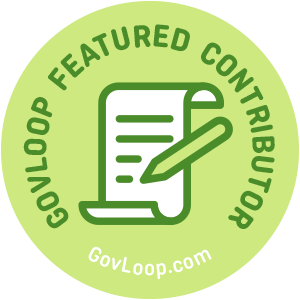 For the past five years the Texas Affordable Baccalaureate program has created degrees that have saved thousands of dollars for college students. In addition, the low-cost, high-quality degrees enable non-traditional students to return to college and finish the degree they started. They also gain college credits for experienced gained on the job or in the military.
Students—including many older students juggling work and family responsibilities—recognize that higher education is a key to opportunity. However, they are often deterred by the increasing cost of tuition and the inflexible demands of a traditional semester system.
Upending traditional education
Texas launched the Texas Affordable Baccalaureate as a bold solution to reduce the cost of higher education for the state and for students and families. Through strategies such as prior learning assessment and competency-based instruction, the Texas Affordable Baccalaureate upends traditional higher education. Traditionally, time is fixed and learning is the variable. But, with the competency-based Texas Affordable Baccalaureate degrees, learning is fixed and time is the variable.
Five years ago, Texas A&M University-Commerce and South Texas College worked with the Texas Higher Education Coordinating Board to launch the state's first competency-based bachelor-level degree from a Texas public institution. Now, students can get a degree for about half the cost of a typical bachelor's program. That means students in Texas Affordable Baccalaureate programs pay a set fee per term. They can progress through as many modules in that term as they are able. As a result, the program can reduce the cost of higher education by nearly 50 percent.
Texas now has 13 affordable baccalaureate programs
Since the launch in 2014, Texas now has 13 Texas Affordable Baccalaureate programs being offered in a wide variety of majors.
South Texas College: BAS in organizational leadership, BAT in medical & health service management, BAT in technology management
Texas A&M University-Commerce: BAAS in organizational leadership, BS in criminal justice
Midwestern State University: BS in interdisciplinary studies/early childhood education
South Texas College/Austin Community College: BAT in computer information technology
Tarleton State University: BS in applied science
Texas A&M University-Corpus Christi: BS in mechanical engineering technology
University of Houston-Downtown: BAAS in applied public administration and leadership (2020), BAAS in applied public administration with a restaurant and food service administration concentration (2021)
University of North Texas-Dallas: BAAS in emergency services administration
University of Texas Rio Grande Valley: BS in early care and early childhood studies
Texas welcomes these innovative programs. They demonstrate to institutions around the state and the nation that faculty-driven collaboration and the adoption of game-changing innovations in higher education delivery can create rigorous yet affordable pathways to a degree. By offering Texas Affordable Baccalaureate programs in STEM (science, technology, engineering and math) fields, three of the four newest programs provide affordable degrees in critical fields.
Texas engages business and industry partners to help define which majors are most needed. Therefore, higher education institutions focus Texas Affordable Baccalaureate degrees around job needs. This is a win-win situation as employers hire graduates with identified marketable skills. In addition, by lowering cost and time to degree, Texas Affordable Baccalaureate programs decrease educational expenses for students, thereby decreasing their debt load.
Conclusion
A college degree is a gateway to a better life. The Texas Affordable Baccalaureate is a cost-effective option to provide increased socioeconomic mobility for a greater number of Texans. Due to the ever-changing global economy and technological advances, students of all backgrounds and ages must embrace lifelong learning with the expectation of having several careers over a lifetime.
Texas will continue to innovate and provide cost-effective, high-quality education that supports the 60x30TX strategic plan. The goal is to provide greater opportunity and prosperity for all Texans.
Kelly Carper Polden is a GovLoop Featured Contributor. She is the assistant director of external relations, responsible for state agency communications and media relations, for the Texas Higher Education Coordinating Board. She has more than 25 years of experience as an award-winning, strategic communication professional with extensive experience in media and public relations, C-suite communications, global events management, brand/corporate image management, and strategic and crisis communication management. You can read her posts here.