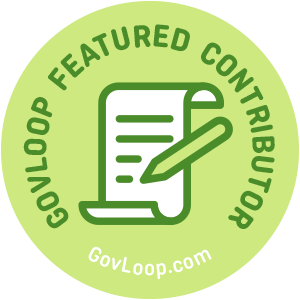 Serving veterans is not just an important area for communities and governments at all levels; it's an area of constant opportunity. The U.S. is home to about 18.2 million veterans, 9.2 million of whom are of retirement age. Veterans can face lingering physical and mental health issues, unemployment, and homelessness, among other hurdles. It's a challenge to adequately solve these problems while also leveraging the uniquely valuable skills veterans can bring to communities.
Governments across the country are pioneering new ways to support veterans as well as active duty and civilian employees with technology. The organizations below provide examples of how to use public platforms to share data about benefits, vouchers, and even memorials, which helps empower members of the military through useful information impactful stories.
Pierce County, Washington
The Military is Pierce County's largest employer and a major economic driver, with an impact valued as high as $11.4 billion. The county is on pace to have the largest veteran population in the state by 2021.
To manage this unique environment, Pierce County uses its open data portal to share veteran employment data as well as assistance information. The latter is crucial to the nearly 30,000 veterans living there with a service-connected disability. Pierce County uses its data to partner with other agencies and organizations to actively employ military service members in the region when they become civilians and to assist with issues related to addiction, poverty, homelessness, and PTSD.
The Veterans' Assistance Fund provides emergency assistance to qualified veterans. Vouchers are available for those in need of food, rent, utilities, medical, and burial services.
In addition, Honorably Discharged Veterans who are involved with the justice system may be eligible to receive food, housing, and utility assistance through the county's Incarcerated Veterans Program.
Ramsey County, Minnesota
With more tools for genealogy than ever before, governments can play a role in providing records to assist in research, particularly around the military.
Ramsey County, Minnesota, took a special effort to honor and recognize its residents who were members of the military with the launch of a searchable index of the names of fallen veterans engraved at Memorial Hall in Saint Paul City Hall.
The index includes the names of 1,584 veterans. What's especially impressive is the ease to access first-person resources, such as this World War I Gold Star Roll that includes biographical and service information all linked directly to the index.
State of Iowa
The State of Iowa shares data about the Iowa Veterans Home, which opened its doors to Iowa veterans and their spouses in 1887, and focuses on individualized services to enhance residents' quality of life. Visitors to the site can look up current and former residents using a unique ID and see the war or conflict they fought in as well as other information.
The use of modern technology, open data portals, and data sharing in partnerships can move the needle in overcoming challenges and leveraging opportunities for veterans across the country.
Meredith Trimble is a GovLoop Featured Contributor. She is a former municipal official and Town Council Acting Chair, who focused on strategic planning, annual budgeting, and bonded infrastructure projects. Her government experience also includes posts in both federal and state-level executive branch agencies: Associate Editor of the U.S. Federal Election Commission's FEC Record; and Director of Education for the CT Office of State Ethics. In her current role as a Senior Content Specialist with Tyler Technologies, Inc., she writes content to help empower those who serve the public. Her current focus is to help facilitate data-enabled organizations as well as to create connections between governments and those they serve. You can read her posts here.