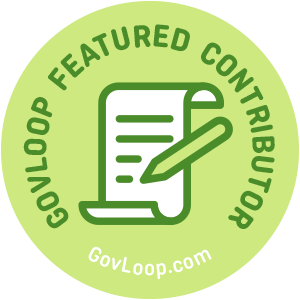 We know that employee engagement is important, yet it still falls through the cracks in our workdays. There are two common challenges for our clients and within our own business.
The first is time. Setting aside time to conduct deliberate, meaningful employee engagement activities can feel like a luxury when our days get busy with other priorities.
The second challenge is managers trying to shoulder the responsibility alone. They might kick things off with a nice presentation or inspiring email, but connection does not last without ongoing effort from managers and employees alike.
Fostering true engagement is two-way undertaking.
Engagement is inclusive. It thrives on back and forth, give and take, and asking and answering, all as part of an important, ongoing conversation.
Engagement means trying something new. It flourishes when both managers and employees take calculated risks to change the way they work together. It succeeds when everyone has an opportunity to be a part of the process.
Engagement is intentional. The most effective managers create an opening, issue an invitation, and show up. The most effective employees seize the opportunity to participate. Those "wouldn't it be nice if…" thoughts that ramble around in our heads rarely emerge and are seen to completion.
Overcoming these two core challenges starts with proactive, annual planning. And, a new year is a great time to start! In a one-hour meeting with your team, you can agree to and schedule a year's worth of engagement activities. By taking this approach, you increase the likelihood of success because what is on the calendar tends to get done.
No and low-cost employee engagement ideas
The 12 no- or low-cost ideas below are a starting point to help generate actions that will work for you. They include a mix that work for both in-office and remote employees.
Shape the future. Ask for employee input on the priorities for the year. Select at least one as a focus area.
Encourage employees to get to know each other better. Ask everyone to submit a selfie with a simple message that completes the sentence: "I'm most proud of…" Create a collage on a central site.
Ensure employees feel that they are a part of something bigger. Draft a series of messages from leadership that tie the work to a broader mission objective.
Help employees to feel appreciated. Create a real-life or virtual bulletin board dedicated to sharing thank yous for offering a helping hand to their colleagues.
Give awards. Launch (or restart a lifeless) awards program. Awards can be informal and personalized. All you need is a blank certificate and to notice the great work going on around you.
Use shared online space for posting a blog: Fancy or not, we all have access to some form of online intranet space, bulletin boards, or collaboration tools. Create a rotating schedule for all staff to provide updates. Make simple and sloppy okay – focus on sharing what is on employees' minds without their worrying about perfect writing.
Plan an "ask me anything" webinar to be hosted by leadership.
Fix what's broken. Use available employee survey data or feedback to identify a broken process. Pick one small piece of it to fix as a starting point and see where the momentum takes you.
Designate a week of "halftime" meetings in which the duration of every meeting is cut in half to encourage focused conversation and action.
Ask for and provide links to online resources and training videos employees find helpful. Create a running list to share with all.
Upskill through peer-to-peer learning. Organize a four-part lunch and learn. Invite four people to share a skill they have in 10-15 minutes each – no fancy PowerPoints needed.
Schedule a "stress less" coffee hour. Ask employees to bring their coffee or tea and meet up for board games or online, informal conversation.
Planning guide
No matter the sequence in which they are used, introducing one every month allows energy to build throughout the year. This planning guide will help capture your team's goals and monthly activities for the year. The result is an increasingly vibrant, dynamic conversation that crosses levels and groups across the organization.
It is a new year, the first in a new decade. It feels like a clean slate and an opportunity to work differently – a chance to do the things we feel we should but have not made time for in the past. Planning out a year's worth of monthly employee engagement activities ups the chances that they will get done. Imagine the impact.
Robin Camarote is a communications strategy consultant, meeting facilitator, and writer with Wheelhouse Group. She is intent on helping leaders get more done with fewer headaches by outlining clear, creative strategies and solutions that build momentum and buy-in at all organizational levels. She writes about how to increase your positive impact at work. She is the author of a book on organizational behavior entitled, Flock, Getting Leaders to Follow. She lives with her husband and three children in Falls Church, Virginia. You can read her posts here.