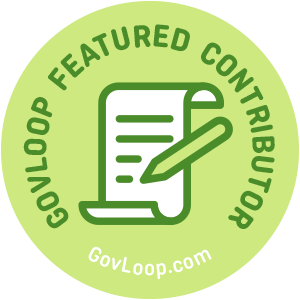 As an IT professional, managing technology implementations is something you work on frequently. You probably have some users who love new technology and can't wait to try the latest thing. But there are likely greater numbers of those who much prefer to stick with the "tried and true," eschewing anything new. One of the best ways to break through to those change-averse individuals is through partnerships.
Connecting to the Right People
For a recent technology implementation, I created a digital workflow to streamline how purchasing cards were to be submitted, approved and processed. I conducted a month-long successful pilot in IT, and Management wanted to get it implemented as quickly as possible throughout the organization. As I was reaching out to other departments, some were excited about the workflow, but others, not so much. I was starting from scratch with the departments trying to identify who were the right people to involve.
A colleague told me that the Finance Department was having issues with the existing purchasing card process, so I reached out to them to find out more. Turns out, that new workflow I built would also solve their issues, so a partnership was a natural fit. Finance already had an established user group consisting of all department financial staff. This provided me with all of the necessary contacts who needed to be trained to use the workflow. And, since they met monthly, we could get them all on the same page and trained at once.
Spreading Communications
In another technology implementation, my agency was updating the city's email system. IT was having a hard time communicating with users about the project. Once again, there was resistance among the ranks – the project was being perceived as more of what IT is doing "to us" and not "with us," so messages from IT were going unanswered or completely ignored.
The marketing team decided to try partnering with the various tech-savvy users in the various departments. These users, whom we affectionately called "operatives," would be trained on the basics of the new email system, as well as on its more advanced components. They were empowered as subject experts embedded in their departments to provide quick assistance to their staff and to escalate to IT anything they couldn't solve. The marketing team also had them send the overall project communications to their department staff and they were provided with the key talking points for each message.
We learned that by sending project communications via the operatives, we experienced a better message open rate. Department staff trusted their own people more than they trusted IT, so they actually read the messages sent from their own people.
These are just two examples of the great advantages of partnerships in technology implementation. You can achieve better results by seeking the assistance of others and not trying to go it alone.
Leslie Labrecque is part of the GovLoop Featured Contributor program, where we feature articles by government voices from all across the country (and world!). See more Featured Contributor posts
You can follow Leslie on Twitter.