Happy Friday!! And yes, the federal government is still open… we're on a continuing resolution. Be ready for an epic blog post.
Bowl Championship Series (BCS) Bowls Meet Al Capone?
Most of us feel bad for the little guy, Boise State. Fact is, they are one of the best teams in the country and deserve a shot at the national title. If Ohio State and Alabama go undefeated (Consider the fact, also, that TCU, Nebraska, Stanford or Oregon, and maybe even NC State could run the table… although, we know a few of these teams will slip up along the way… most notably, NC State, as you'll see below), the Broncos most certainly will be playing in some other BCS bowl (on the outside looking in). This is, of course, wrong. The majority of people polled in the United States want a playoff to determine college football's national title winner. That's a fact. One of the weakest arguments the Hokie Guru has heard is that "Boise State can't play an SEC schedule." If Boise State played in the SEC, Boise State and Chris Petersen would have better players (we all know this). Imagine what Chris Petersen, an offensive guru, could do with SEC talent.
Fortunately, the tide might be turning on a college football playoff. When the federal government couldn't get anything on Al Capone, what did they do? They went after him on income tax evasion. BCS, meet Al Capone. Challenging the tax status of the bowls is the first step towards a playoff. The next step, would be go to after the antitrust exemption of college football. We'll see. If there are three undefeated teams (or even four if TCU is undefeated) at the end of this season, you can bet that Congress will take action on a college football playoff. And the Hokie Guru will be right there reporting for Govloop.
Great Football Weekend
Get ready for probably the best college football weekend of the year. The Hokie Guru thinks that this might be the weekend when the viewer will see the most ranked teams face off. Site in front of the television and veg out all day on Saturday, October 2, 2010. Quite frankly, the Hokie Guru doesn't have enough televisions in the condo. Let's go (Hokies)!!

Here's your hot six pack for the weekend… I'd watch all the above (Hat Tip: Maino and T-Pain… below the video)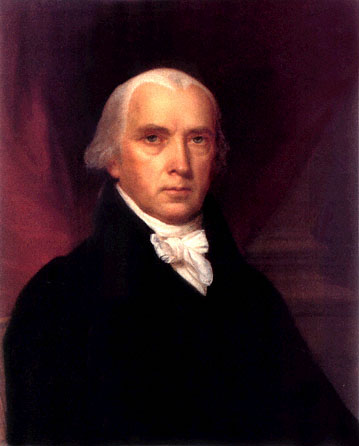 1.) Virginia Tech at #23 North Carolina State (3:30 PM EST, ABC) – Ah, yes, the Hokies… which team shows up… the one that almost beat Boise State and would have prominently vaulted the Hokies into the national championship picture? Or the one the lost to James Madison University, one of the founders of our Constitution (by George, the Hokie Guru thinks it's James Madison's best work since the Federalist Papers). Or, will it be the team that shut out Boston College? For North Carolina State, this is Russell Wilson's last shot at Virginia Tech. He's a senior QB and he was also drafted by the Colorado Rockies. Russell Wilson is from "the 804" (Richmond) and is going to be playing with a chip on his shoulder (trust the HG, he's playa). For some reason, the Hokies are favored by three points… Vegas knows something… and therefore, Hokie Guru knows something. Hokies win.
And you should know that, "I'M IN!! ALL IN!!"
2.) #11 Wisconson at #24 Michigan State (3:30 PM EST, ABC and ESPN, depending on your geographic viewing area) – If you like smashmouth, old fashioned Big 10 Football, this is your kinda game. Get to know John Clay. It's pretty nice having a 6'1″, 248 lb tailback on your team and an offensive line that averages more than 315 lbs. Wisconsin wins.
"Ooo-cla?"
3.) #21 Texas at #8 Oklahoma (3:30 PM EST, ABC and ESPN, depending on your geographic viewing area) – Ahh, the Red River Shootout… not what it once was, right? Tay-hass gets drilled by Kelly Bundy's "U"-"CLA", a Bruins team that passed maybe 4-5 times last week, and Oklahoma barely squeaks by Cincy (no disrespect, Govloop… much love to the greater Cincy area… remember, my Hokies lost to the one of the nation's top 10 party schools in James Madison University smh). Still, this does not look like the classic Red River Shootouts of old. The Hokie Guru has Oklahoma balancing the score this year with Texas. Sooners win.
"When do I get to waterski?"
4.) #22 Penn State at #17 Iowa – (8 PM EST, ESPN) – At this point, it's totally Weekend at Bernie's for Joe Paterno (what's the difference?). Penn State is getting ranked on reputation alone… and after this weekend, the Nittany Lions will no longer be ranked. Thank heavens. We are all out of our misery. Good bye, Joe "Weekend at Bernie's" Paterno. Iowa wins.
"What's your deal?"
5.) Game of the Week 1 – #9 Stanford at #4 Oregon (8 PM EST, ABC and ESPN2) – My favorite game of the week… if you like offense, this is your game. The Hokie Guru bets there might be as many as 120 combined points by both teams. And thank heavens that ESPN decided last week that Eugene would be their College Game Day visit (orginally, this game was scheduled for 11:15 PM EST on Fox Sports Net… the Hokie Guru would have stayed up anyway until 3 AM). In one corner, we have Chip Kelly, the mastermind offensive guru coach from the University of Oregon… truly one of the game's real innovators (Kelly's offense is #3 in the land). In the other corner, we have "What's your Deal", Jim Harbaugh, yeah, I said, "What's your Deal", Harbaugh, the head coach at The Farm, Stanford University… the Cardinal… a coach (rocking the Ralph Waldo Emerson thing) truly in the realm of Bo Schembechler (Harbaugh's college football coach at Michigan) and Mike Ditka (Harbaugh's pro football coach at Chicago)… Jim also likes offense (not too shabby himself at #24). Should be a great game… the Hokie Guru finds it hard to pick against Oregon because of the rowdy atmosphere at Autzen Stadium, but is taking the Cardinal on the road. Stanford wins in in a shootout.
Yeah, buddy, you can't be superman anymore.
Meet the new superman, Mark Ingram.
6.) Game of the Week 2 – #7 Florida at #1 Alabama (8 PM EST, CBS) – Ahh, why doesn't the Hokie Guru have two televisions in the living room? We talked about offense in the game above… now we talk defense… not sure if we'll see half as many points in this game as in our Game of the Week 1… Florida and Alabama have two of the best defenses in the country (Tide at #24 and Gators at #26) and will only get better as the season goes along. The Tide knows what it takes to win big games; Florida doesn't have Tim Tebow anymore. Say bye bye to life after Tebow. Alabama wins at home.
North Carolina football… will it become a club sport?
Charles Robinson is the best sports investigative reporter in the business. Reference here. No one is better. Follow the money trail. Someone got a lot of Marriott points smh. Check out the cast of characters. This is an air tight report. Yahoo's Dan Wetzel tells us why this case matters.
Now, it's not in the interest of college football, the NCAA, or the Atlantic Coast Conference to have the Tar Heels crash and burn (just enough so that the Hokies have the advantage in recruiting).
Heisman Watch
1.) Terrelle Pryor, QB, Ohio State – My winner if voting was held today
2.) Denard Robinson, QB, Michigan (yes, he looks that good)
3.) Kellen Moore, QB, Boise State
Have a great weekend… from the Hokie Guru!! Oh, just so you know, Office 2011 for the Mac will be released on October 26, 2010. Take care!!