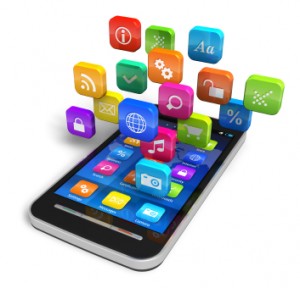 I recently wrote Newspapers and the internet; the lessons we share.
The first article was based on The Story So Far, What We Know About the Business of Digital Journalism from the Columbia Journalism School which may be the most insightful social media document of all time.
The essence is the media's attempt to master internet and social media based strategies "and" turn a profit at the same time. But the lessons apply to all of us engaged in web-based efforts.
Newspapers record huge numbers of internet users "but" the problem is that they don't stay very long on the site thus advertisers aren't willing to pay much for their ads thus threatening the core business model (along with declining circulation and print ad rates).
My favorite quote from the report is in the conclusion, "Here's the problem: Journalists just don't understand their business." The fundamental question is what "is" the business of newspapers and media across the board?
Turn the above quote around, "Here's the problem: Webmasters and social media practitioners just don't understand their business." The fundamental question is what "is" the business of websites and social media?
What brings in readers, listeners and viewers? What do we have to do to attract and engage? If we are profit based, how do we earn money?
Many efforts, some success:
Newspapers have tried everything conceivable from charging for access to an emphasis on digital-only local papers to greater coverage of local sports to getting into the website creation and advertising business. The attempts to attract people and monetize are creative and endless. Many don't work.
As to the internet world beyond newspapers there are successes in tech news (i.e., Leo Laporte's video and audio based TWIT network (http://twit.tv/) and CNET (http://www.cnet.com/) and there are hundreds of additional sites that got in early and developed considerable followings and engaged audiences with top-tier advertisers (TWIT is partially sponsored by Ford).
Success applies to many top-tier companies and large government sites. Disney and NASA sell themselves with massive advertising and events. It's almost impossible for them to fail.
But for the ninety percent of us beyond the top sites we fight for every page hit and our Google Analytics show short times spent on site (just like the newspapers) and my guess is that this applies to most of the examples above. Note that I spend more waking hours with Leo Laporte's audio feed at TWIT than with my wife.
What if we were allowed to innovate to our heart's content?
I'm going to leave the subject of newspapers for this section and focus on all web sites. Note that I write about government, nonprofits and associations so my remarks will be universal but a bit skewed toward them.
If we were allowed to innovate to our heart's content I believe we could double and triple page views and dramatically increase time spent on site. The premise involves learning styles and the acknowledgement that some people prefer the written word while some like video and others want audio. People also want a bit of entertainment.
This assumes that what you're pitching is something people want.
The second premise is that the people assigned to the website or public affairs are encouraged to recognize and get audio and video interviews whenever they appear. At a conference or meeting and someone says something interesting? Bam; instant five-minute interview. An interesting photograph? Nail and post it. Emotions bubble up? Record it with your audio recorder.
This tells your story in compelling ways that do not require a lot of time.
The third element is staff who know how to do interviews and recognize what's interesting and get what their audience wants. The suggestions below can be accomplished by one person "if" it's their only assignment.
We need to be empowered. We need to be equipped. We need to be ready.
The Story So Far, What We Know About the Business of Digital Journalism makes it abundantly clear that reporters seek stories wherever they appear "and" they are in the position to tell them through video, audio or print. Those of us representing business or government need to do the same. We need to be empowered. We need to be equipped. We need to be ready.
If staff were equipped with iPod touches ($200.00) and used a splitter to include two inexpensive lapel microphones; we could shoot short high quality video interviews, do some basic edits on the iPod touch or in iMovie (or a PC Based product) and place it on YouTube in 30 minutes. Most should not need editing.
If staff were equipped with inexpensive digital recorders or an iPod touch and recorded great but short audio interviews you could lift them into Garage Band (or a PC based product) and your website and iTunes in 30 minutes.
What if it was possible to rent easy-to-use equipment and instantly stream video interviews to as many people you want "and" record the interviews for placement on your website? Seehttp://www.liveu.tv/lu60_series.html.
What if we could create virtual sets as good as anything you see on television for less than $1,000? See http://www.telestream.net/. They also include editing software. You look as good as anything you see on commercial television.
Need group interaction? Do a video chat in Google+ (up to ten people) and place it on YouTube or your website.
What if EVERY document was written in plain English with very short summations of research or practical applications? What if the document approval process was short and supportive?
Summary:
So there we have it; short but really interesting audio and video interviews or photographs backed by fact sheets and short easy-to-read documents that get to the point quickly and summarize beautifully. It works to keep the visitor engaged, interested and coming back.
The bottom-line is that you become a daily part of the lives of the people you seek to influence. Via RSS or e-mail or search, people come to you often and stay because you respect their learning styles "and" you provide them with interesting and useful products.
What I'm suggesting "was" cost prohibitive just a couple of years ago. Today's it's very doable and reasonably priced. All we need is a bit of funding and the encouragement of our organizations.
Best, Len.
Additional resources:
As to processing and evaluating participation (most of us have puny staffs) seehttp://www.businessofgovernment.org/report/manager%E2%80%99s-guide-evaluating-citizen-participation (the focus is on government). We're scared to death of engagement we can't handle but it's mostly a needless fear.
As to what people find interesting, see http://news.tubefilter.tv/2012/02/02/elements-of-a-hit-web-series/
Source for The Story So Far: http://cjrarchive.org/img/posts/report/The_Story_So_Far.pdf.
If you like this article, please share, comment of follow through the social sites listed on this page.