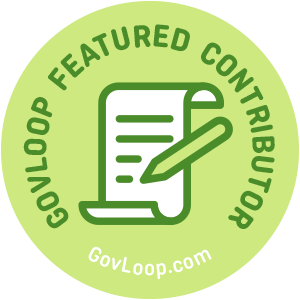 Globally, we produce more plastic each year than the previous year. Sadly, we recycle only about 9% of all the plastic we use. An even smaller fraction of plastic — less than 1% — has been recycled more than once.
So what happens to all the plastic that we throw away? It persists in the environment, where it can cause problems, especially if it's in the form of small pieces, called microplastics.
Microplastics are plastic particles of 5 mm or less. There are two kinds of microplastics. Primary microplastics begin their lives already small (beads in cosmetics, nurdles, etc.), while secondary microplastics become small though the degradation of larger plastic pieces.
Are microplastics a problem? Maybe. They could be harmful to animals if animals ingest them. Possible hazards of animals eating microplastics are blockage in GI tract, physical abrasion, feeling full from something non-nutritious, inflammation, and the possibility of the microplastics entering other organ systems and causing detrimental effects there.
But animals aren't the only ones that have to worry. There are plenty of avenues for microplastics to enter the human food supply too. Microplastics could be in animals that have ingested them (i.e. in our meat), they could get into our food from our plastic packaging, or they could accidentally get into food during processing, transport, and sale of our food if any of those avenues involve plastic.
We already know that microplastics are found in the environment. We don't know yet how hazardous microplastics in the environment are. Microplastics research is in its infancy, but work is increasing exponentially.
What is the government doing about microplastics?
Many government agencies have committed to studying and mitigating the problem of microplastics. Here are just a few that are hard at work on the issue.
EPA: Trash Free Waters Program
EPA has a Trash Free Waters program that is dedicated to reducing the volume of trash entering U.S. waterways. This can reduce the amount of microplastics in the waterways.
The EPA Trash Free Waters program convened a Microplastics Expert Workshop (MEW) in 2017 to better understand the risks that microplastics pose to human health and the environment. You can view the MEW report here.
NOAA: Studying and measuring microplastics
NOAA has a brief introduction to microplastics here. They also have a fact sheet about marine microplastics that looks great as a handout or a flyer. If a podcast is more your speed, you can learn about microplastics from this podcast.
Perhaps you're way past the introductory level. If you're a researcher or other professional with an interest in measuring microplastics in the environment yourself, NOAA has also published "Laboratory Methods for the Analysis of Microplastics in the Marine Environment: Recommendations for quantifying synthetic particles in waters and sediments." Measuring microplastics in the environment can be difficult and time consuming, and this comprehensive lab manual with procedures on how to measure microplastics can light the way.
USGS: Raising awareness
USGS has also studied microplastics and has a great, infographic-style introduction.
NSF and USDA: Grants
Other government agencies (NSF and USDA/NIFA) offer grants like this one for those wanting to study microplastics. Of course, new calls for proposals are coming out all the time, so check the website for current program solicitations.
Whether it's a fact sheet, a podcast, or a complicated laboratory protocol for measuring microplastics, you can rest assured that agencies are realizing that microplastics are a potential problem, and that a lot is in the works to characterize and address this issue.
Erica Bakota is a GovLoop Featured Contributor. After earning her PhD in chemistry at Rice University, she joined USDA as a research chemist, where she studied lipid oxidation and alternatives to partially hydrogenated oils. She then returned to Houston, Texas to join the Harris County Institute of Forensic Sciences, where she led method development and validation for the Forensic Toxicology Laboratory. In March 2018, she made a move back to the feds and is now with the FDA as a chemist at the Kansas City Laboratory. Her work at FDA focuses on active ingredients in dietary supplements and pesticide residues in foods. You can read her posts here.