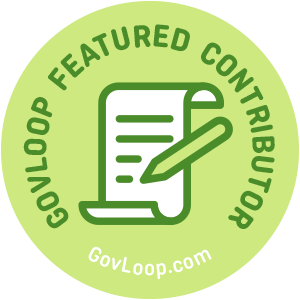 The best leaders in any industry are the ones that share their knowledge and experiences. They understand the power that telling their stories has on future leaders and current leaders. Whether it is sharing a best practice or teaching from personal mistakes, good leaders become great through mentoring.
Throughout my career, I had and still have many mentoring relationships. All types of leaders mentored me. I saw every different style of leadership, from authoritarian to empathic leaders. Still to this day I have a mentor who helps me constantly tweak and perfect my leadership abilities.
I began mentoring others as soon as I stepped into management. At first, I was not a model mentor. I met with my mentees weekly and had a strict structure to the calls. Each time we met, I asked the mentees what they did during the week and I critiqued their actions. In every interaction, I tried to make them into new versions of me.
Needless to say, I was not a hit on the mentoring scene. I didn't realize until later that I missed the entire point of being a mentor (and how it could help both the mentor and mentee).
A few years later, I remember a specific meeting with my mentor. I had gone through the biggest setback in my professional life and fell into a deep state of melancholy. At that point, I was reassessing all my prior career choices and my future. I began wondering if leadership was the correct path for me.
My mentor stepped in and told me, "Andy, there are two types of people that get into leadership. Those who want money, title and power. And those who feel it is their duty to help others. Which person are you?"
I thought long and hard about how true my mentor's assessment was. During our next mentoring call, I shared my decision to push through the setbacks I had and redefine myself as a leader focused on others. Thrilled with my decision, my mentor said the most impactful words for leader: "Great, now be the person that you needed on your worst day!"
From that moment onward, I understood the real role that mentoring plays in leading. Still, to this day, I have a mentor. It is a great way to keep myself grounded, humble and true to my core beliefs. In addition, I redefined how I mentor others.
Here are the guidelines that I created to assist when meeting with a mentee:
First, a great mentor understands that mentoring is a two-way street. Mentoring is not exclusively one person guiding and helping, while the other person listens and takes the advice. On the contrary, it is an open dialogue, free of confines where two equals discuss issues that are challenging to them. Often times after a mentoring session, I am thrilled to acknowledge that a mentee has helped me learn something (whether about myself, a situation or a best practice).
Second, a great mentor listens more and talks less. This does not mean that a mentor must be stoically silent. The point of listening more and talking less is to remind yourself that you should not direct or dictate the flow of the conversation. The best mentoring discussions occur when there is a trusting relationship between mentor and mentee. This allows no barriers to the honest topics that are discussed.
Third, be sure to mentor with empathy. Remember that in the past (or even the future) you may have been in a similar situation. Get in touch with how you felt and embrace the emotions you experienced. Do not be afraid to honestly share your thoughts and experiences with your mentee.
Finally, provide open and honest feedback. Be authentic with your mentee. Do not lecture or tell them what to do. Try sharing how something similar affected you and how you handled it, regardless if your original approach was right or wrong. Remember that this is a learning opportunity for both you and the mentee.
It is important to view all aspects of mentoring as gifts. Mentors, mentees and organizations benefit tremendously from the mentoring process, making good leaders even better.
Andy Reitmeyer is a GovLoop Featured Contributor. He is the Associate Director for the Engagement and Retention office, Internal Revenue Service. He is responsible for leading engagement strategies for IRS. He has been part of the IRS Engagement and Retention office since its inception. Andy's tenure with IRS includes numerous domestic and international senior leadership roles. Andy earned a Bachelor of Arts degree in Political Science from Point Park University, a Juris Doctor from Taft University and a Certificate in Executive Leadership from Cornell University. In addition, he has a French Language Diploma from the French Government. Andy is a graduate of the IRS Executive Readiness Program. You can read his posts here.