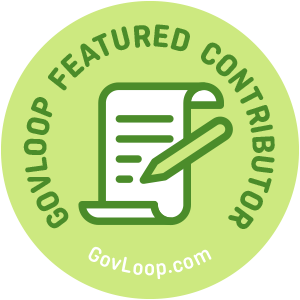 Senior executives and political appointees move in and out of government frequently. The chief of staff in an organization serves as the glue holding the network of disparate employees together to ensure the team continues to achieve its goals and perform mission essential duties. A good chief of staff wears many hats and employees need to understand what the specific duties of the chief are and what we can and cannot expect from them.
1. Schedule time/guard dog
An effective chief manages the boss' time and understands deadlines and meeting schedules. They not only aggressively keeps the boss on time for appointments, but establishes priorities and ensures the way the executive spends the day aligns to those priorities.
2. Connector of people and ideas
A good chief connects the right people to one another. In large agencies and departments, individuals should utilize the chief to find counterparts working on similar issues, content owners who can contribute to products in ways not initially imagined, and to knit together the seams between processes. With a solid understanding of the entire organization, a chief may be the only person in a position to connect the dots and actually have the time to do so.
3. Manager of processes
Chiefs manage timelines and outputs. They alert executives only when problems necessitate senior leader intervention or decisions, and rank problems as they arise so executives can focus only on what's truly important and urgent, not just urgent. Chiefs should also manage disputes between organizations about tasking and ownership based on knowledge of assigned roles and responsibilities.
4. HR problem solver and therapist
A great chief masters human resources (HR) policies and transactions to ensure the executive stays focused at the strategic level of talent management and organizational structure. Pay problems, timekeeping, leave approval, and the like, should be handled by an apt chief rather than an executive. Great listening skills aid a chief. Often, staff need to air grievances and get problems off their chests without seeking specific action.
5. Leader whisperer
Chiefs' jobs inherently require the trust of both the executive and the staff. Chiefs serve as a confidant for the executive – someone who they can bounce ideas off of and safely solicit feedback. Alternatively, chiefs must also speak truth to their bosses, even when uncomfortable or inconvenient.
Take time to recognize effective chiefs of staff by thanking them for their efforts, which often earn them more criticism than praise. Their jobs can be thankless. Establishing good relationships with your chief helps you personally and the organization as a whole.
Love Rutledge hosts the FedUpward Podcast (FedUpward.com), a show for feds to find tips and strategies to navigate everyday problems. She has 20 years of government service, a master's in public administration from the George Washington University and a Master of Science in defense resource management from the Eisenhower School at the National Defense University. She's also a wife and mother of two preschoolers. Opinions expressed are hers and not those of the government.