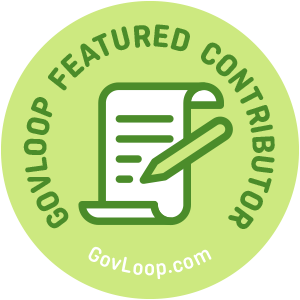 Last week, we discussed how to put together a successful government grant proposal. You dedicate an extraordinary amount of time and effort into reviewing the requirements, assembling your methodology and having the team go over every last detail to ensure a top-notch application – only to receive a defeating "no."
How do you proceed after you and your team put forth a stellar federal or state grant application, only for it to be rejected?
First, don't give up. A grant proposal rejection, as hard as it can be, is a natural part of being a grants professional.
The good news is there are several steps you can take for a better chance to successfully receive award funding the next time around.
Request the Reviewer's Comments
As much as it can sting, you can request to review the reviewer's comments from the awarding agency using a Freedom of Information Act (FOIA) request. Your rejection letter will give you the name of the funding agency, contact person, telephone number, and potentially a tracking code assigned to your grant proposal when it was received.
Make sure to call first to see if you can get any other details. You will probably be directed to put your request in writing. Write a letter asking for the reviewer's comments and be sure to properly label it at the top as a FOIA request.
You can also request a copy of the winning contract bid proposal to review anything that they might have offered that you couldn't or didn't capture in your grant proposal.  Ultimately, use this setback as an opportunity to learn, grow and sharpen your grant proposal for next time.
Read Over Your Rejection Letter
As tempting as it might be to delete or toss it in the trash, your rejection letter can give you some clues as to why your agency was not selected for the award. It can also indicate if it's worthwhile to reapply.
Many funders receive more requests than they can handle in a fiscal year, but they often invite promising applicants to reapply after a certain date. If you see any invitation to reapply, make sure to mark your calendars, assemble the planning group, update your research and start the rewriting process in time to meet the next due date.
Track Results of Applications
Keep a record of all grant applications you put out, regardless of whether they are successful or not. Ideally, you will want an electronic database that can help you distinguish your grant seeking and your grant funding results.
It can help to categorize your applications as pending, awarded or rejected so you can quickly consult these records at any time. Review any rejected grants to know what you can improve for next time.
As difficult as it is to receive a "no" for your award application, a "no" for now does not necessarily mean "no" forever. By taking the time to understand the awarding agency's review comments, studying your rejection letter and keeping tabs on all your application results, you can continue to strengthen your grant writing skills over time and ensure success in the long term.
As Chief Customer Officer for eCivis, Merril Oliver leads the company's key business strategies, product development and growth initiatives. Having served four governors, both Democratic and Republican, Merril served as the Director of the Maryland Governor's Grants Office, where she revolutionized an enterprise approach to full lifecycle grants management during 2015-2017. Merril is a past president of the National Grants Management Association (NGMA), having served three consecutive terms (2009-2012). During her presidency, Merril launched the industry-recognized standard professional certification of Certified Grants Management Specialist (CGMS®) and participated on the credentialing exam development team as a Subject Matter Expert (SME).