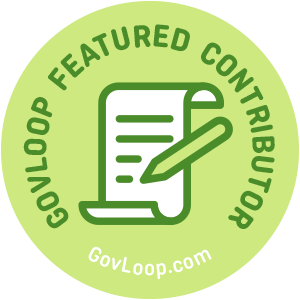 Have you ever had a project that seemed like it was never going to be finished? I know the answer is probably yes. I've had a number of them myself. Some forced me to pull an all-nighter to get them done. A couple of them even forced me to pull an all-weekender to get them knocked out!
My primary work team at the state of Nebraska is the training and development team and for about six months I've been leading a project involving the whole team that is one of my personal performance goals: to launch a podcast. Since it's my performance goal, I'm the one who has been responsible for the lion's share of the work, as it should be. That work involves recruiting the other members of the team to get involved and providing them everything they need to be an active participant in the recording of each episode. Although it's not my first podcast, I still find it surprising how many details are involved and how long it takes to get from great idea to launch day.
If you've ever taken a personality or work style inventory, then you know that there are a group of people who are generally more creative and visionary; the kind of people who think of the crazy ideas but that aren't necessarily innately inclined toward managing all the details of those crazy ideas. In my group this person is me.
When I was a child, my grandparents used to take us to Colorado every summer for vacation. We hiked and climbed and spent our days doing strenuous activities because it was fun and because our grandparents wanted us to experience the grandeur of the Rocky Mountains. One place I remember in particular is Seven Falls. Seven Falls is a popular tourist destination that features a 181-foot fall of cascading water situated in a 1,250-foot box canyon. Visitors can get up close and personal with the falls by climbing 224 steps that run alongside. When you're making that climb it seems like an endless number of stairs to get to the top of the falls but when you do, the experience is worth every bit of the effort.
Getting the training team's podcast to launch day was a slog through what felt like thousands of details from acquiring recording equipment, to holding a contest for a name, creating graphics and finding music beds, scripting, scheduling, inviting guests, editing and post-production activities, and promoting the launch (to name a few). There were times the climb seemed endless and I wondered if we were ever going to get to launch day.
After six months of making the climb, I am proud to share that on Monday, June 10 the podcast, named Training Blend, officially launched; and what an amazing launch it turned out to be! By the end of the day, there were over 300 listens across our state agencies. It was overwhelming in all the best ways to know that this podcast had such a solid reception. It was particularly meaningful to me that we were had produced something that connected us to our geographically dispersed teammates, and that has tremendous potential to impact their workdays and careers with the State in a positive way.
We are all capable of accomplishing many things greater than what we sometimes allow ourselves to believe we can accomplish. Maybe you won't be launching a podcast and maybe managing details comes more naturally for you than it does for me. Perhaps you're even one of those people that enjoys working with a lot of details (if you are I applaud you) but other parts of managing a project are more challenging for you.
Regardless of your personality, aptitudes, and preferences, when faced with a new project that looks daunting just remember – the outcome is worth all of the effort you are about to expend. Don't look at the difficulty, but instead look at the journey ahead and enjoy the climb!
Lisa Menke is a GovLoop Featured Contributor. She is a digital media developer who is passionate about the intersection where opportunities for professional growth and participatory culture meet. As a training specialist for the State of Nebraska, Lisa is currently responsible for the creation of digital media in support of agency training & development, and communications. Read her posts here.