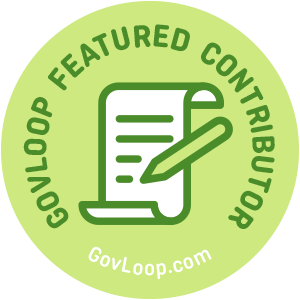 In our world of big data, analytics have become more powerful and even easier to access. For our asset management system (AMS), we utilize Cartegrph. We also utilize Esri's Arc Map; not only for updating asset files, but for data analysis, generating maps, creating mailing address groups and much more. GIS-based systems save time and energy when used for asset, work and resource management.
With our work in natural resource and surface water, we utilize our AMS in many ways. Gone are the days of endless spreadsheets to track equipment, staff time and infrastructure assets. Within Cartegraph, we are able to assign tasks to properties or assets, provide timelines and assign staff. In addition, staff is able to record their time, equipment use hours and results of inspections or maintenance activities. The ability to spatially conceptualize data helps our team make more effective policy decisions and communicate environmental and resource issues with better clarity.
Natural Resource Management
Our sewers and streets departments have long utilized Cartegraph for tracking maintenance needs and schedules for manholes, sewer lines and potholes.  There are multiple examples of how GIS systems have proven their potential again and again. Our team uses the software for tracking drainage and flooding concerns as well as illicit discharge reports. This helps us prioritize areas in need of capital improvement project (CIP) dollars and additional monitoring by enabling data-based decisions.
We are also able to set up reminders for reoccurring inspections of detention basins and storm sewer outfalls. This is a very helpful tool to keep us in compliance with our municipal permits issued by the Department of Natural Resources (DNR). With limited staff and additions of assets each year, this is just one tool in our toolbox that helps us keep on track.
Our team ensures that City-owned detention basins, bio-retention cells, street tree infiltration units, prairies and other features are adequately maintained.  Through our asset management system we are able to schedule, record and adaptively manage these assets.
Watershed Management
From private stream management to watershed analysis, ArcMap has so much to offer. Education is a large component to our municipal programming and our DNR issued National Pollutant Discharge and Elimination System (NPDES) permit. With private streams, for example, many property owners are unaware of proper management techniques for streams.  With ArcMap, we are easily able to generate a list of parcels that include or are adjacent to any of our local streams. Armed with this data, we can craft a paper and digital information campaign tailored to that population. Potentially combining with census data could help us further refine messaging. These tools save countless hours of staff time.
Moving Forward
Our stream data set is still incomplete. We do have hydro/stream layers available for our area. However, they were developed using planimetric data with a low confidence level of being a perennial stream or just an overland flow path for runoff.  Moving forward, we will be digitizing all of our stream sections, from confluence to confluence. This will help us track issues, water quality monitoring and stabilization projects more effectively.
We have also started tracking locations and building an inventory of invasive species, on both public and private property. While our programs for invasive species management in both locations are still in development, we are confident that building this data set will be helpful. Having this information in Cartegraph and ArcMap will help interdepartmental communication about locations and management schedules. Ultimately, this will lead to more efficient and adaptive management, as our Natural Resources, Parks and Customer Service groups strive to work together as a team; though rarely occupying the same physical space.
Amy Kay is a GovLoop Featured Contributor. She has worked in municipal stormwater management for 10 years and has served as the Clean Water Manager with the City of Davenport since 2016. Here, she directs the resource conservation and watershed management programs along with activities of the Clean Water Program in compliance with NPDES and MS4 permits. You can read her posts here.