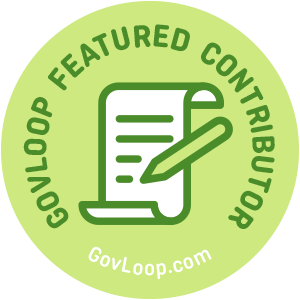 A few years ago, I watched my son load his backpack before heading off to school. He stuffed it with binders for math, language arts, science and social studies. Then he added a calculator, a bag for pens/pencils, and a water bottle. Next, he stuffed his gym shoes in the side pockets and a t-shirt and shorts in any remaining space. Lastly, he fought to squeeze his lunch bag into a remaining front pocket.
The seams bulged and eventually the zipper burst. The next year, we got him a bigger backpack. Eventually, he found more "things" to put into the new backpack. Once again, the seams bulged and the zipper burst.
Is this an accurate metaphor for your life? 
Look in your drawers, closets, and refrigerator. Is everything filled to maximum capacity? Have you ever bought a new house to have "more space," only to find the space completely filled one year later?
Does this same tendency to fill space pervade your work and life calendar? Will you burst at the seams with one more action item, calendar invite, or email request? Do pressing fires quickly consume any intended free time? Are you able to sustain any slack in your schedule for creative or strategic thought? Or do you sacrifice the important for the perpetually urgent?
Create and Support Slack
Individuals and organizations that desire innovation, creativity, and balance learn to create and support "slack"—available time for independent growth and strategic thought. While the reality of Google's "20% Time" policy is debated, the philosophy and intention is certainly noteworthy.
I encourage you to build time into your schedule to be strategic, to think, and to create. Block time off weekly for that which is strategic, but not urgent. Shut down the email. Turn off the phone. Create. Innovate.
And if you are a leader, honor slack. Be wary of overcommitted schedules and task lists. Challenge your team not to "do" more. Rather, encourage them to "think" more. Give the freedom to explore a passion. Watch as engagement, productivity, and innovation soar.
Individual and organizational growth can most effectively occur where slack exists. Without it, you might just burst at the seams. Seek a better way!
Steve Wiley is a GovLoop Featured Contributor. He is a certified Executive and Leadership Coach with business and engineering management degrees from William and Mary and George Washington University. He founded CEEK with the mission to help organizations redefine and pursue wellness via solutions that enhance teamwork, mitigate anxiety, promote healthy balance, and advance a values-based, leadership culture. Prior to starting CEEK, Mr. Wiley was responsible for delivering government IT services leading an account of approximately 400 employees. He is PMP certified and a graduate of the Industry Advisory Council Partners Program. Mr. Wiley's recently released book, Navigate Chaos, was a number one best-seller on Amazon.