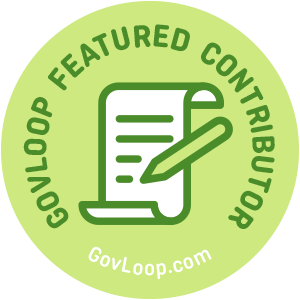 A few weeks ago I had the opportunity to co-present at my first workshop in virtual reality. Ignoring that I was forced to present from the closet of my one-bedroom apartment due to quarantine related space constraints, I would do it again in a heartbeat. Though presenting to a group of avatars from a virtual stage was novel, at the same time it felt familiar. It felt as if I was physically in a space where I was able to connect with others, something I haven't done for quite some time. 
 As I mentioned in my pre-quarantine post "How XR will Shape How You Work," virtual reality (VR), augmented reality (AR), and mixed reality (MR)—aka XR—will change how we engage in the workplace. With countless organizations shifting to remote work structures and conferences going virtual as a result of COVID-19, this change may come sooner than we think. 
Before COVID, a relatively small group of organizations were using XR to enhance remote collaboration and host virtual events. Yet, wide-spread integration of XR was far from the norm, and I'd venture to guess few leaders had "integrating XR technologies" at the top of their priority list. But priorities have shifted, as have approaches to doing business.   
Organizations have been scrambling to adapt to a new way of operating, trying hard to keep their employees and customers engaged. In certain cases, traditional approaches to remote work (i.e. video conferencing) just aren't working. Individuals are experiencing video conferencing fatigue and large in-person events are not likely to take place in the foreseeable future—at least not in a way we're used to. As a result, businesses and employers are considering how they might pivot to something new, a way to collaborate and host events that feels more like an in-person experience.  
Widespread adoption of XR could be a boon to employees and employers, removing obstacles to real connections that exist in traditional virtual platforms. What's more, the proliferation of XR could increase opportunities for people with disabilities to enter the workplace, engage with colleagues, and attend events if the technologies are designed to be accessible. (Read more about accessibility in my article: Virtual, Augmented, and Mixed Reality at Work: Implications for People with Disabilities.)  
As we grapple with the reality of social distancing, I'm hoping XR will be one of many solutions to bring us closer together as we seek out ways to experience meaningful connections.
Devin Boyle is a GovLoop Featured Contributor. She is Senior Consultant at Wheelhouse Group supporting the Partnership on Employment & Accessible Technology (PEAT) as Emerging Technology Lead and acting as Adviser to XR Access. An experienced communicator and avid writer, she has authored articles for national, local, and trade publications to advocate for societal change and social inclusion for vulnerable populations. She believes in the benefits of preparation before execution and the personal and professional power of Mindful Self-Compassion practice. She lives with her partner, dog, and one-eyed cat in Arlington, VA. You can follow her on Twitter and read her posts here.