I belong to some Facebook groups where they are all talking about what to plan for their real gardens in the spring. For them, the winter is no time to hibernate.  My take is that the winter is an excellent time to plan your garden and why not make it a focus on your life personally as well? A good People Gardener knows that they have to garden with themselves before they can be good People Gardeners with other people. It is something like you are setting the example for others to follow and you have to know that other people are watching what you do, or sometimes even what you do not do.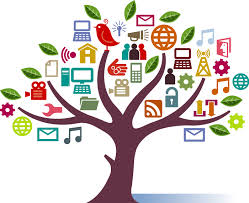 So in People Gardening with myself, I like these slow days, just before and in between the holidays. If you can get caught up on your regular work this is the perfect time to work on you. You know, those Individual Performance Development (IDP) things. I think the winter is the perfect time to get these things done. It is the time before most program funds have been released and the real work continues due to budget releases and any travel related functions get going in full gear. It is also a perfect time to get those online prerequisite classes before the main classes you need are taken during the summer. You know, like the classes an 1102 needs as a prerequisite before the physical class you need for your contracting warrant (example)?
I had someone recommend that I take some leadership and management classes so that is what I started doing last week and have already completed 3 classes with 2 more classes hung up in some kind of IT meltdown that will not show that I finished the class.
I have some other ideas about some of my own preferences of goals to achieve this year as a part of my IDP.
Find a service organization with whom I can get more involved. My alma mater is Dallas Baptist University. During attendance as a student the university believes that they are serving me and giving me an education. After graduation, now it's my time to get more focused at serving others. So I am looking for a service organization where I can spend some quality time in serving my community.
Read some leadership books, maybe study up on some military history in my area. I remember in the Army going on Staff Rides to Verdun and other military interests in France and Germany. If only I had understood then the importance of those trips compared to what I know now.
Find a mentor.
Write more, here on GovLoop but also on my other People Gardening writing project.
Lofty goals? I hope not. I realize the importance, as should you that achievable goals are an important part of this process of developing an IDP. In other words, in the classes I choose to take, I understand that I should not choose classes where I know there is no funding for but instead, I can choose classes that I can either afford myself or are available at no cost.
I will be sure to keep you all informed on my progress throughout the year, sort of my personal accountability measure. Here is to hoping that you start the New Year with your own personal professional goals. Go ahead, what's stopping you? What are your goals and please feel free to share!
What grows in Your People Garden in 2015?
Eva Fulton is part of the GovLoop Featured Blogger program, where we feature blog posts by government voices from all across the country (and world!). To see more Featured Blogger posts, click here.