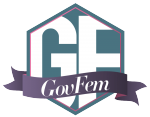 There are a number of studies (such as this one) that show conversations to address sexism are often well-received and prone to change behavior. But for many people, knowing that a conversation may be ultimately beneficial doesn't diminish the anxiety of having to confront an awkward situation. This is especially true in the workplace, where you may be confronting a superior or challenging routine working relationships.
Nevertheless, these conversations are necessary to ensure sexism in the workplace is confronted and diminished–Heidi Halvorson's Forbes article about Why it Pays to Not Let Sexist Comments Slide provides a succinct explanation why.
So how do we do it? How do you address a sexist comment, directed to you or to a colleague, with confidence that your message will be well-received?
These conversations are never going to be easy, but they can be easier. Below are tips, along with examples, to ensure your messaging is timely, constructive, and actionable.
Address it immediately. When it comes to calling out inappropriate behavior, timing is everything. An immediate response is best because it allows you to be specific in what you address. It offers your colleague an immediate reference point and it avoids allowing such comments to become routine.
The most frequent reason I hear for not providing a timely response goes something like this: "I didn't want to say anything right then, because we were in a meeting and I didn't want to embarrass him/her." That reticence is understandable, but it's also even more reason to call out behavior in the moment. Otherwise, an unconfronted comment may be perceived as acceptable to your coworkers.
So what do you when the head of the table says something derogatory? Address the comment, but keep the conversation moving. That way, you call out the comment without bringing the meeting to an uncomfortable halt.
Example: At a meeting, your colleague says a project went wrong because there was a woman in charge. You respond, "The fact that she is a woman has nothing to do with her project management skills and we shouldn't imply that it does." Then quickly follow up with, "However, I do have some ideas for why the project failed. For one thing…"
Give them the benefit of the doubt. When you can have a conversation about a comment or action, avoid assuming that your colleague had negative intentions. Not only is this most often untrue, it also sets a negative and accusatory tone for your conversation, thereby making it less likely to be productive. Instead, express confidence that your colleague would not intentionally make sexist remarks. Then explain why what he or she said came across as sexist.
Example: Someone makes a joke about women's intelligence being less than that of men. You respond, "I know you didn't mean any harm, and were just trying to lighten the mood with a joke. However, when you said that, it came across as derogatory to women. I know that doesn't represent what you think about women, so I wanted to make sure you know how that joke might be received."
Frame the problem. Sexism has many negative effects for men and women alike. However, those effects are not always obvious and they are experienced differently by different people. That being the case, it's important to frame your constructive criticism in the context of multiple people or scenarios.
Of course, the fact that the comment made you uncomfortable is reason enough to address it. But adding additional context may help your colleague better understand how their comments or actions were inappropriate. It also provides support for your statements. To make sure your messaging is clear, explain what you think the impact of a sexist remark or behavior might be for different cohorts.
Example: A coworker forms an all-male team, when there were women equally qualified for the job. You can explain, "Not only did I feel personally overlooked for this opportunity because I am a woman, I also know that forming exclusionary teams based on sex can make others feel that qualifications and job performance aren't valued. This may lower morale for both men and women by making them feel that they can't advance professionally based on their work alone."
Provide alternatives. No matter how timely you are with feedback, some comments or behavior are likely engrained into routines. Help break that routine by providing alternatives. It's easier to say, "Could you do X instead of Y?", rather than just "Stop doing Y." Offering an alternative makes a conversation feel more constructive than critical, and it can often illuminate where the sexist behavior stemmed from in the first place.
Example: A colleague calls you 'sweetheart' to show familiarity. Tell them you don't mind nicknames, but you would prefer a non-gendered one. Provide a suggestion or two, if possible.
Be direct and specific. This is probably the hardest tactic to stick with, but it is far and away the most necessary. Being vague about what action was inappropriate or about how it made you feel can greatly diminish the impact of your message. It may also lead to confusion about what specifically came across as inappropriate or how seriously you take the matter. While you should frame your message constructively and delicately, be direct and explicit in what went wrong.
Example: Someone makes a remark about women being less suited to professional settings. You should say, "Your comment that women should not work was inappropriate. It made me feel that you don't value women's contributions to our office and that you think women can't succeed professionally." That carries a lot more weight than, "What you said about women wasn't great."
How do you discuss sexism in the workplace? Let us know any other tips you have for confronting sexism in the comments below!
This article was originally posted in January 2015.
Photo Credit: Flickr/Marc Wathieu