It's never been easy to maintain the health and well-being of 1.4 million service members, not to mention 1.7 million military family members. But in addition to the large amounts of people in the military who need help staying well, there are other unique challenges in this space.
"As noted, there is an incredibly small pool of people available to serve in the military," said Michael Lumpkin, Vice President for Human Performance at Leidos. "This means the military has to get the best people, and they have to retain them as long as they can, which means keeping them as healthy as possible."
But the very nature of their duties can make it difficult to stay healthy. "Today, Service members are being asked to do more and more," said Kevin Kaiser, Vice President for Program Management at Leidos. "More deployments, more stressful situations, the ability to do different things in different operational theaters. This introduces more health challenges and chances for physical injury."
Another obstacle is that the military historically has taken a tactical view of well-being. The focus has been on a checklist of questions: Can soldiers pass physical training? Can they fire their weapons? Have they been diagnosed with a mental health issue?
But this tactical approach has limits in an evolving world, where mental health and overall resiliency are now viewed as equally important as physicality.
How can the military improve its health approaches to best serve and retain active duty members, with a focus on human performance improvement and optimization that will increase service members' resiliency and long-term health?
The Solution: A Holistic Approach to Improving Human Performance
What's needed is a more holistic way of understanding and addressing a service member's well-being, supported by data, technology, culture and analytics.
The goal of the military in terms of long-term health of its service members shouldn't be to patch them up and send them into battle; the military must ensure they are healthy from a holistic, preventative standpoint, and work to keep them that way.
"This requires multiple perspectives, and new approaches to preventative care and treatment," said Patrick Walsh, Senior Director of Business Development at Leidos.
Moving to biobehavioral research using technology and data to drive decision-making and improve health and performance can help the DoD build a resilient and ready fighting force.
Biobehavioral health and research focuses on the interaction among biological, behavioral, psychological, sociocultural, and environmental variables that influence health.
There are several methods the military could eventually deploy to support this kind of holistic, resilient health and human performance optimization. They involve:
An in-depth screening and data collection of health markers about a warfighter when they enter the military between the ages of 18-22.
Continuous tracking of warfighter's health, status, assessments and other elements throughout their career and into their retirement.
Using this data over the lifespan of a soldier's career, including genomic sequencing to eventually build predictive analytics models for service members and potential injuries or issues.
Using insights gained from these predictive models to build better hardware, environments and adjust tactics to alleviate health problems before they become a reality.
"By collecting and analyzing data, we can notice what makes a difference, and we can use that information to try to avert problems, whether it involves changes in lifestyle, or the environment, or health care interventions," Kaiser said.
Data analytics could allow for improved decision-making and health practices as well as tailored environments, approaches and protocols across the military.
"A holistic approach bolstered by biobehavioral data will give the military projections about what types of changes they might need to make today, to help with their performance in the future," Kaiser said.
This article is an excerpt from GovLoop's recent report, "Optimizing Human Performance and Enhancing Military Readiness." Download the full report here.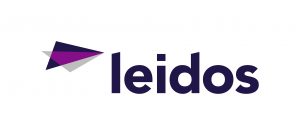 Photo credit: U.S. Air Force Flickr