Pursuing a career as both a woman and a minority is no easy task. However, Esther Aguilera, President and CEO of the Congressional Hispanic Caucus Institute, has never shied away from a challenge. In fact, challenges have been the propelling force in her long career across the public and private sector.
Now, Aguilera uses lessons from her personal experiences to help other Latinas succeed, too. "Growing up with low income parents, work was not something that you looked forward to doing; it was hard labor," she explained. "So I'm trying to show [young people] that work can be something that you look forward to going to every day."
In a recent interview, Aguilera shared her public service story and explained how she hopes to inspire others to reach their career goals.
Hitting the Ground Running
Aguilera began her Washington, DC career at the National Council of La Raza, a Hispanic civil rights and advocacy organization. After three years, she entered the public sector in 1993. On Capitol Hill, she hit the ground running despite her age and tenure. "Very early on, I was battle-tested and entrusted with a lot of responsibility," she said.
She admitted that being a young woman in government often led people to discount her qualifications. "We get underestimated by people thinking that because we're young we don't bring as much to the table," she said. "Even 25 years later, I'm still seen as young."
While she was cognizant of people's perceptions, Aguilera didn't let them hold her back. "Capitol Hill has a very busy agenda. You just have to do-do-do because you have legislation moving to committees or to the floor that you want to have a voice in," she explained.
Aguilera felt empowered to drive into the agenda and present her insights. "We have to know and realize our worth and our talents that we will bring to the table and, at the same time, know how to talk about that," she said. "You have to know how people might have an initial view of you but prove them wrong. After people worked with me, they got it. We were able to get things done and get past those initial impressions."
Taking on the Challenge 
Aguilera took that same dedication and sense of self-worth into her next role. After working on the Hill for six years, Aguilera transitioned to the Department of Energy's Small Business Office (SBO) when one of her former colleagues, Congressman Bill Richardson, became secretary of the agency.
Aguilera was immediately tasked with increasing the SBO's share of procurement funding and contracts. "It was a challenge project. The department is the second largest procurement agency after the Department of Defense," she explained. "But a lot of [DOE's] technical procurement is tied up in big contracts and big cleanup jobs. So, small business doesn't have a bite at that large apple." More specifically, small businesses owned by women and minorities were underrepresented.
Despite having very little support or tenure, Aguilera accepted the challenge. To execute her project, she met with numerous smaller departments within DOE to explain her vision and examine the role they could play in supporting the initiative. "You're not going to make a seismic change in one day to another and turn that ship 90 degrees," she explained. "So I developed a plan to slowly steer that ship in a better direction."
It was the ultimate challenge for a new agency leader, but Aguilera thrived. By building relationships across the agency and persisting in her efforts, she was able to increase business for SBO, rejuvenate a demoralized department, and even start new initiatives to ensure ongoing exposure of SBO to contracts. She also learned a lot about herself.
"You know what? I really loved the experience," Aguilera said. "Sometimes when you are given a challenge project, you get to learn the best in yourself and hone in on new skill sets that you didn't know you had."
At DOE, Aguilera cultivated her talents for project management and networking. She also realized she had a gift for recognizing talent in others, which she used to form comprehensive, dynamic teams and ultimately succeed at her project.
Finding the Next Challenge Project
For Aguilera, it is the difficult tasks that helped her grow professionally and personally. She wants to give that room to grow as well, but she recognizes there are institutional barriers to that goal. "I was fortunate to be given a challenge project, but too often women are bypassed," she said. "Other times, women second guess themselves and will not put their hat in the ring for that challenge project."
To change that, Aguilera is taking a dual approach. "What I've learned from my personal professional growth… is that many times our barriers are both external and internal and we have to tackle both," she explained. "Sometimes it's finding the courage to seek and take on some of these challenging roles, but it's also going to take other people thinking outside the box to think of women and tap women for new roles."
Building Up Others
Through CHCI's leadership programs, Aguilera tackles the internal barriers that prevent Latino youth from taking on their own challenge projects and reaching their career goals. The program places and supports young Latinos in congressional internships and fellowships.
"The Latino community is growing rapidly and there's a lot of talent in that community," said Aguilera. "But it's also untapped talent. It's talent that just needs the doors open. What we do is open the door to the very powerful and important experience of working in Congress."
This exposure also encourages young people, particularly young Latinas, to think of greater possibilities for themselves and their career. "Sometimes, we have talent or potential but we hold ourselves back due to not even knowing or no one ever telling us that we have that potential. We really put them in the position to succeed, learn, and grow both personally and professionally," Aguilera continued. "They think, 'Hey, I met with members of congress. I met with cabinet members. I can be that one day.' They would have never seen and felt that otherwise."
The program also provides leadership and professional skills training to empower young Latinos.
Addressing Institutional Hurdles
While CHCI's program focuses on building personal strengths, Aguilera also wants to address the institutional practices that hold many women and minorities back.
"The external barrier is quite honestly that sometimes people's perception of women, especially minority women, is that they may not be up to the task," she said. "They're undervalued or their talents are not recognized or invested in."
She said the key is to create greater awareness. "It happens more unconsciously. Often, non-minority men get tapped for these things more often because leaders will say, 'We have this big project we cannot fail. I need to put someone there that I know is going to succeed.'"
Aguilera challenges those leaders to question their assumptions, put more faith in their female and minority talent, and take the risks of assigning those challenge projects to new talent. Furthermore, "I advise government officials that, as supervisors and leaders, it's not just your job to assign them tasks, but to invest in them and be there to help them succeed," she said.
As Aguilera works with leaders to consider more women and minorities for those challenge roles, she also encourages new public servants to become advocates for themselves.
"Build a portfolio for yourself that speaks to not only what you've already done but what you're capable of," she said. "Sometimes, we'll help with a project, but then we don't take the time to then talk about. Consider how you contributed to the project and helped to move it forward. Develop a portfolio of accomplishment, so that each time you're with your supervisor you can say, 'This is what I've accomplished, I know I can do more, give me that opportunity.'"
As Aguilera knows from personal experience, challenging opportunities are the building blocks of a successful career. It's her mission to make sure those opportunities are available to women and minorities.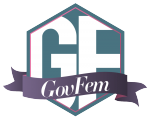 Photo Credit: CHCI