It's an open secret that federal agencies have a growing millennial problem. The Partnership for Public Service found that the number of federal government employees under the age of 30 is only 7 percent, the lowest it has been in nearly a decade. In part, this deficit can be traced to factors such as hiring freezes, budget cuts and complex hiring processes. But negative perceptions of government itself also abound: agencies are often considered slow, bureaucratic, ineffective and behind the technology curve, while millennials are tech-savvy, entrepreneurial and eager for work that has a social impact or makes a difference.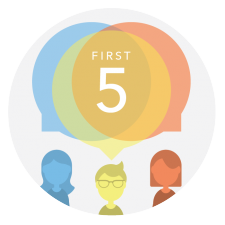 Without a strong pipeline for young talent, the government risks lagging behind in an increasingly globalized, digital world. But the U.S. State Department is aiming to counteract this trend through its Foreign Affairs and Information Technology (FAIT) fellowship program. GovLoop spoke with Kevin Nunley, the Vice President of Student Affairs at The Washington Center (TWC) and Program Director for the FAIT Fellowship, about this exciting opportunity for young people interested in both technology and public service.
Funded by the State Department and administered by TWC, the fellowship program provides current graduate and undergraduate students pursuing an IT-related degree with the chance to apply technology solutions to diplomacy. The fellowship, which accepts five students per year, includes:
Two summer internships — one at a domestic office of the State Department, and one overseas at a U.S. embassy or consulate
Mentorship from a current Foreign Service Information Management Specialist (IMS) throughout the duration of the fellowship
Tuition assistance for the last two years of fellows' undergraduate or graduate studies
A career opportunity in the State Department for fellows who successfully complete the program and IMS entry requirements
Though on its face it may seem as though diplomacy and information technology are separate disciplines, they are inextricably linked — especially in our current age, where cybersecurity concerns around sensitive information are paramount.
"The goal is to bring top-tier computer science and IT talent to ensure that our foreign service officers, diplomats and government agents are able to fulfill their diplomatic missions," said Nunley. "The Foreign Service IMSs work to ensure that the correct tools, systems, processes and resources are in place and are functioning securely in our embassies and consulates."
FAIT's emphasis on technology provides a chance for students in the computer science and IT world to explore an exciting career path that isn't limited to Silicon Valley or tech start-ups.
"Students have a really excellent opportunity to be abroad and do something in service to their country that speaks to their academic passions, skills and competencies," said Nunley. "But FAIT also allows them to experience different cultures and gain that global experience that a lot of students are looking for, but may not always know how to achieve from an IT point of view."
In the context of our tense political climate, many young people may not necessarily see the government as an ideal place to work. But Nunley suggested that the FAIT fellowship program and other programs like it provide a promising path for the public sector to attract young talent in the future.
"The federal government doesn't always do a great job of showcasing the great work it does, but these programs can help show that public service is important. They give people an opportunity to learn new skills, gain diverse experiences and see how this kind of work could actually be a great fit," Nunley said.
By providing one-on-one mentorship with a professional in the field, generous stipends, valuable internship experience and a direct transition to employment, the FAIT fellowship offers significant benefits for students.
But there is also a value add for the State Department, which aims to enhance diversity and create a foreign service that is more representative of the U.S. population. "We want young people because they bring new blood, new energy, new ideas and creativity," explained Nunley.
Though the FAIT program is only in its second year, Nunley expressed hope that the fellowship can continue to grow in exciting ways. "This may have implications on more than just the IT world. There are so many people supporting our embassies and consulates who are doing different types of work, from doctors and nurses to security professionals. All of these paths are necessary to ensure that government runs well."
As far as general tips for young people hoping to get their start in government, "Do the research and do your homework," emphasized Nunley. "It's important to identify what your skills and values are, determine how they line up with potential jobs, and emphasize what strengths and competencies you can bring to the table."
The deadline to apply for the 2018 FAIT Fellowship Program is December 31, 2017. To access the online application and learn more about the fellowship, program benefits and application requirements, visit The Washington Center's website, here.