Ever see an awesome lady or gent in your field and think, "Dang, how does she do it?! That person is totally cool and I want to be more like that." My bet is that you have had this professional envy at least once (I basically have it once a day, if we're being honest) but you're probably hesitant to actually ask that person for their advice.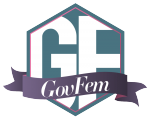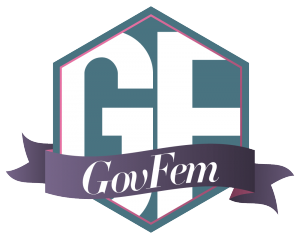 Asking someone to share their wisdom can be intimidating, especially if you don't really know them personally. But don't let that stand in your way. Requesting a 30-minute coffee meeting (or tea meeting or cupcake meeting or whatever it is that you're into) is a great way to get real advice from someone who is already excelling in your field of choice. It can also help you expand your network.
To make your coffee meeting a little easier, here's a step-by-step guide to requesting, meeting, and following up with that superhero in your profession:
When You Ask for Time 
Asking someone to help you out with advice is totally legit, but recognize that you are asking for someone's valuable time. That means you need a good case for requesting your meeting, so scrap the vague, "pick your brain" lines and shoot straight.
Do some investigation before you send the email. Then, prove your background knowledge by using key facts to support your specific request. Here's a quick example:
I read an article you were quoted in regarding a department reorganization at your company. My company is similarly restructuring, and I would love to learn some of the tactics you used to manage that change.
Providing a clear request and rationale also offers another benefit to your coffee meeting request – it minimizes the burden on the other person. While you may not be able to truly pay back this person for their time and knowledge, you can do everything in your power to minimize your ask and make it easier for them to help you. That consideration should guide every step of the coffee meeting process, from request to interview to follow up.
Before You Get There
Write down the questions you want to ask. Even if you don't bring the list to your meeting, this exercise will force you to nail down what you want to learn in your discussion.
It will also encourage you to be a little more thoughtful in which questions you ask. As you're writing them down, ask yourself if you could find the answer now, without having met the person. Is the answer to your question available online (e.g. You can answer 'How did you start your career?" with a quick search on LinkedIn) or too generic? If so, scratch it and save time for more in-depth questions like, "What do you wish you had done earlier in your career?"
When You Get There
This is your ship, so make sure to steer it. Get to the meeting spot early, and reserve a space to talk. Allot enough time to run through your questions and, even if you don't make it through, set a reminder to ensure you don't take more than your promised time. Before you even start a conversation, you want to make sure everything is set so neither you nor your mentor is distracted.
Then, introduce yourself again and recap why you asked for the meeting. Set a quick agenda of what you want to cover during your conversation to give the other person a bit of direction. It doesn't have to be an epic monologue, though. Here's an example:
Thanks again for meeting me. Like I said in my email, I've been out of grad school for about a year now. I completed my master's in international relations and I'm currently working in an agency focused on domestic affairs. However, I would like to learn more about your agency and work, which focuses on state-to-state relations. I would also love to hear about your career path, and how you ended up working in your current field.
While You Chat 
Shhhhhh. While you are driving this conversation, you want to make sure you listen more than you talk. One article suggests speaking no more than 30% of the time, but generally do what feels natural. Your partner may want to know more about you, in which case you might need to be more talkative upfront. Then, you can pivot and refocus the conversation on them and their experiences. 
Additionally, try to avoid running through questions as if you're reading a list. Keep in mind what you want to cover, but be open to letting the conversation flow from topic to topic. The more comfortable the two of you become in your discussion, the more likely you are to get real, honest advice from your mentor.
After You Leave
Of course, you should send the requisite thank you email. But again, you want to avoid generic references to a helpful discussion. Instead, let the person know what pieces of advice you found most helpful and tell them how you plan to apply that advice. 
In a few weeks or so, email them again. Reiterate your thanks and tell them how their advice has helped you. That follow-up email will get the ball rolling on turning your one-time meeting into an ongoing professional relationship, and it may even score you some additional advice!
Note: This article was originally posted in October, 2015.