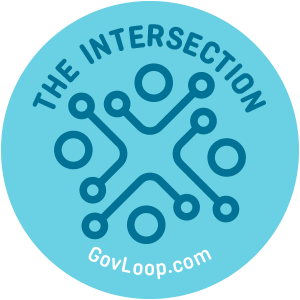 This Q&A is part of a new GovLoop series called "CIO Conversations." Throughout 2018 we'll feature conversational interviews twice a month with current and former federal, state and local chief information officers to get to know the people behind the titles. You'll learn about the perks and challenges of their job, how they ended up in their current position, what's top of mind for them, how they've rebounded from setbacks and more.
Steve Grewal has packed a lot of experience and lessons learned into his 16-plus years in government. During his tenure, he worked at four agencies in various capacities, including CIO, chief technology officer and chief information security officer.
Before returning to the private sector in March to become CTO of federal and U.S. East at Cohesity, which specializes in hyperconverged secondary storage, Grewal most recently served as deputy CIO at the General Services Administration. "I think knowing what a typical CIO is up against, in terms of compliance, in terms of policies, in terms of objectives, … it really has positioned me to help agencies and CIOs," Grewal said in a recent interview with GovLoop.
During the interview, Grewal shared what attracted him to government, how he rose through the ranks and what is top of mind for him in the government IT space. His comments were lightly edited for length and clarity.
GOVLOOP: Could you briefly talk about your career path from working at startups to going into government? What drew you to the public sector? 
GREWAL: I originally got started in the private sector in the late '90s, really during the dot-com era, when you had a lot of energy and excitement around tech. A lot of internet companies were born. But we also had the dot-com bust.
So I worked for private companies, I worked for service providers. I also worked for a consulting shop. I had a pretty good understanding of the private sector. As I say, I was more of a technical role. I did a lot of hands-on work in a variety of capacities. And then, in the early 2000s, I started to learn more about government. Of course, I was a consumer of government services over my lifetime, but I really started to engage a bit deeper, more specifically in the federal government and how they were managing technology and what some of the challenges were.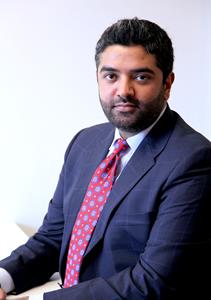 Given what I learned in the private sector, I actually came across an opportunity for an engineering role at the Department of Transportation and sat down with them, learned about the programs, what was working, what wasn't working, where they needed assistance, and was really drawn to the opportunity because the discussion was very much central to how technology can help solve problems. That was my first federal job, at DOT back in the early 2000s.
Eventually, I went to GSA as the deputy CIO, spent a couple years there, and now I'm back to the private sector at Cohesity as the Federal CTO.
GOVLOOP: You didn't just stay for in government for a year, you stayed for upward of 15 years. What was it that kept you there for that long?
GREWAL: It was honestly the tangible outcomes. Being in the management roles, and the projects I worked on, the activities I worked on, I was actually able to experience the tangible outcomes and the efficiencies. You hear a lot of criticism about government, about things moving slow and being behind the times. While there's some element of truth there, the government does do a lot of great work. In terms of why I stuck around for 16-plus years is because I was seeing how things were getting better in my roles in government. That was very exciting to me.
GOVLOOP: What were the biggest barriers you saw to getting more people like yourself in government?  Did any of the agencies you work at try different hiring practices to recruit more effectively?
GREWAL: One of the challenges is competing with the private sector. It's always going to be a challenge. Number two, I would say, are the hiring processes. Even just the application process that you have to go through with USAJobs is very laborious. In some cases, you're entering a lot of data, and it's unclear how that data is measured or ranked. It could take months and months and months before you would get any feedback.
So I think as far as attracting talent, thinking about next generation workforce, the system and the processes for recruitment have to get better — that was always the challenge for us. In a variety a my roles across government, we utilized hiring authorities in particular for info sec positions. In cyber talent, for instance, there's a huge shortage.
GOVLOOP: What practical tips or personal wisdom can you share on how you were able to advance your career?  Were there, for example, certifications you completed?  Did you request certain training or relationship building? 
GREWAL: I would say all of the above. I think technical certifications were certainly a component of that. Other certifications and specialized training are very critical, in a variety of disciplines. I would strongly recommend them, depending on discipline, depending on field — that always gives you an edge in terms of being qualified, being ready.
In addition to that, relationships were important. And when I say relationships, I mean relationships in the perspective of having mentors and coaches. I was very fortunate that early on in my federal career I had mentors and coaches who were there to provide critical feedback, give me recommendations, and then really help me to continue developing. If I had to look back at my federal career and how I advanced across those agencies and across my tenure, I would say having good mentors there really made a big difference. And then just overall self-development — reflecting on what your strengths and weaknesses are.
GOVLOOP: Did you set your sights on becoming a CIO early in your government career? Or did others see that in you and encourage you to build toward it?
GREWAL: I'm very passionate about technology in general. So even though I am an engineer focused on specific things, I always had aspirations to be in a technology management role. There was certainly an element of that. To your second point, as I was working on a variety of tasks and projects, I had other folks around me who said, "Hey, you're a good communicator, you understand technology, you understand people. We really have a need for those traits — those characteristics are really important for a CIO and a CTO type, and that's something that, you should keep an eye on as you're thinking about your future and your career."
I was fortunate enough that I actually got experience in all elements and aspects of a CIO's portfolio, not only in terms of management, but actually doing the work and execution, which I think also helped me quite a bit in moving from where I was to a CIO.
GOVLOOP: What's top of mind for you in government? What are you keeping a close eye on these days? 
GREWAL: I would say hybrid or multi-cloud is huge. There's been a lot of confusion, I think, around cloud computing in government, but our thinking has evolved over the last decade. And really where we are now is a multi-cloud scenario where it's not the original perception of, "Let's just move everything to the public cloud, shut down our data centers and life is wonderful."  I think we learned for a variety of reasons that that's not the right answer. So now I think the goal is to design for and sell for a multi-cloud environment where you have cloud-like efficiencies and characteristics in your own data centers, but you also have architectural consistency, with the Amazon's, with the Microsoft's, with the Google's, and you're able to utilize those services on your own terms. I'm paying a lot of attention to how to bring the multi-cloud architecture to fruition for agencies, because there's certainly a lot of legacy technology they have in place.
GOVLOOP: Is there anything non-work-related or not traditional that's helped you to be a better IT professional?
GREWAL: I would say exploring meditation. I'm certainly not a pro in that area by any measure, but that's a new journey that I'm taking on. And going back to work/life balance, and just overall wellness, and bringing those same principles to the job, is something that is a key focus for me in 2018.