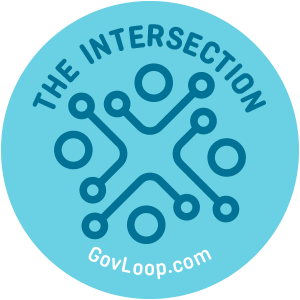 This Q&A is part of a new GovLoop series called "CIO Conversations." Throughout 2018 we'll feature conversational interviews twice a month with current and former federal, state and local chief information officers to get to know the people behind the titles. You'll learn about the perks and challenges of their job, how they ended up in their current position, what's top of mind for them, how they've rebounded from setbacks and more.
Adriane Burton isn't one to back down from new opportunities that stretch her professionally. In fact, she seeks them out.
Burton currently serves as Chief Information Officer for the Health Resources and Services Administration, an agency within the Health and Human Services Department. But her journey to HRSA included time at IRS, Justice Department, National Institutes of Health, Indiana Health Service and the Office of Management and Budget.
"Folks said, 'Why do you want to go to OMB?' I said, 'Well, because they work with all the government agencies,'" Burton explained. " So I went down to OMB for 8 months."
Before a two-month stint at the Centers for Medicare & Medicaid, people questioned why she would take a job in Baltimore when she lived in Bethesda, Maryland — roughly 40 miles away. "I want[ed] to learn about the system in Baltimore," she said.
Her motto is simple, but not one that everyone lives by: "Don't shy away from the hard, messy projects," she said. "Really dig in, and then that'll give you a lot of experience and exposure to different things."
We recently sat down with Burton to talk about the role IT plays in supporting HRSA's more than 90 programs that provide healthcare to people who are geographically isolated and economically or medically challenged. The agency does its work through grants and cooperative agreements with more than 3,000 awardees.
Burton also shared how her organization is empowering its customers with technology and data. Below is an edited version of our conversation.
GOVLOOP: From a technology perspective, what are you focusing on to support the mission?
BURTON: We did upgrade our infrastructure. In 2016, we were in the initial stages of implementing business intelligence capabilities. Since that time, we implemented business intelligence capabilities internally, including our grant performance reporting system. We also implemented some business intelligence capabilities in our data warehouse system, which is one of our external facing systems.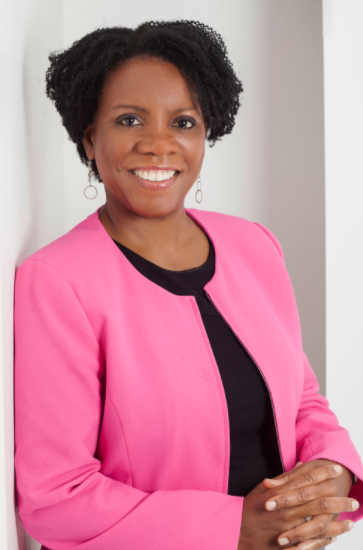 GOVLOOP: What's one aspect of your role as a CIO that people may not know or assume they know but don't?
BURTON: I assume that most people think of the CIO as a technologist, and that is definitely part of the job. But my job is really about enabling the mission through technology. That includes working with the various programs.
For instance, we have an organ procurement program, and the system is outsourced. It's contracted out, but it's still my responsibility to make sure that the capabilities exist from a security perspective, from a capability perspective. You need to understand the technology, and then you also need to understand the business.
GOVLOOP: You serve a wide range of people with different needs. How does that shape your approach to delivering citizen services through technology?
BURTON: I agree that we do support a wide range of constituents, and it definitely shapes our strategy.  We are focusing on making our IT systems mobile. We know that people are using more smartphones to access our services, such as find a Health Center tool, and we want to make sure it is as easy as possible.
GOVLOOP: I see that your department manages more than 90 programs and has more than 3,000 grantees. What role does technology play in the success of these programs, and are you working with program managers to make sound tech investments?
BURTON: We have been focused on usability, and that means more than just providing a service, but we are really integrating the users in the feedback cycle. In the last year, we have been enhancing our grants performance monitoring systems to make it more user friendly to our grantees. We redesigned the interface and incorporated the grantees in the design. We presented the enhancements at our all Grantee Meetings. We also are providing more self-service capabilities. We posted animated videos to assist grantees. We had 5,888 hits as of the end of January.
GOVLOOP: What are the biggest technology changes happening internally that are affecting the ways people work — the way you work? How are you handling that from a tech and change management standpoint?
BURTON: The biggest focus for us right now is data and how the technology is supporting data. There's a HHS initiative to reimagine data across HHS operating divisions, and that's a priority for our administrator as well. So it's really about how do you enable data. We've implemented an enterprise tool Tableau, and then train[ed] users on how to use the tool. It's one thing to provide the capability, [but] it's also about people feeling comfortable enough to use the technology. You have to provide support through the helpdesk as well, and then get people more comfortable with exposing data.
GOVLOOP: Can you tell me about your staff, who's on your team, the talents and insights they bring to the table and the working relationship you have with them?
BURTON: I have a diverse group of technical talent, and we also have good diversity from a cultural and gender perspective. I work with my staff in a collaborative manner, and I like to pull together integrated teams.
GOVLOOP: Is HRSA exploring use cases for emerging technologies like blockchain, AI and social and collaborative tools?
BURTON: We are looking a little at AI. We have been using collaborative tools for a number of years, but as new capabilities become available, we adjust as needed.  There must be a business case because it is more than a tool; it's a new service. Whenever you implement a new capability, of course you have a whole support model. Meaning that it's more than the tool.  You have to have helpdesk support that's trained, and then you probably have to bring on more helpdesk people to support that new capability. So there's more than just, oh this is a great tool, but how is it actually adopted within your organization.
GOVLOOP: When it comes to emerging technologies, what excites you most and what causes the most concern?
BURTON: The thing that excites me the most is really starting to dig into some of the data that exists, and to see how is that going to drive new decisions within HRSA and across HHS. And then, of course, security concerns me. I think we do a really good job with security, but the landscape is constantly changing.
GOVLOOP: Government is finally getting a permanent federal CIO. What does that mean for you and your fellow CIOs, as well as roll out of the MGT Act and other priorities?
BURTON: We definitely needed a permanent federal CIO. I know the HHS CIO, Beth Killoran, has been working closely with OMB. A priority for HHS is the FITARA [Federal Information Technology Acquisition Reform Act].  We have "FITARA A By May Initiative" to improve HHS' scorecard, and the CIOs have really been rallying around that effort. HRSA 's Administrator, Dr. Sigounas, has made that a priority for HRSA and we received confirmation from HHS that HRSA is the first OPDIV [operating division] in HHS to receive all As.