As vaccination programs gain momentum and the threat of the pandemic begins to ebb, will agencies revert to old methods of engaging with constituents? Or will they build on the experience of recent months and continue to leverage digital solutions?
The state of Tennessee, eager to improve its customer service and better engage constituents, turned to Zendesk's customer service solution. It proved to be a savvy move.
Zendesk, a customer service software company, helps government agencies improve how they engage with citizens, external partners and frontline employees.
Following Zendesk's deployment, Tennessee residents used the channel to request a new feature on the state's Department of Labor and Workforce Development website. The department complied, adding a button residents can use to inquire about the status of their unemployment compensation claims. The website feature was a hit.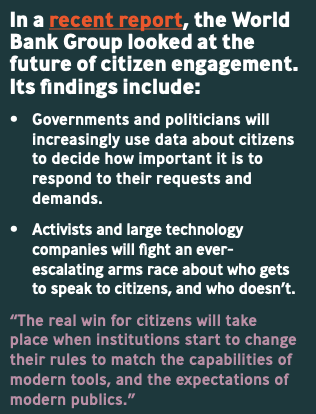 Across the state, Tennessee uses Zendesk to provide seamless citizen support — via chat, phone and email — to its 6.6 million residents, while saving $250,000 in annual maintenance fees. In addition, citizen satisfaction has increased by 35%.
How well did Zendesk improve customer engagement? When the Labor Department's "unemployment button" was mistakenly disabled during a website update, customer satisfaction metrics plunged, and residents used Zendesk to voice their displeasure. The agency's IT team, relying on visibility made possible by Zendesk, quickly identified the problem and restored the button to operational status.
"We could only accomplish that because we had Zendesk," said a former Deputy Commissioner of the Tennessee Department of Labor and Workforce Development. "We had real-time information that we were monitoring, and we had details that we could quickly drill down into to find the root of the problem. In the past, that would have taken several management meetings and a lot of water-cooler talk guessing at what was wrong, and a lot of missed hits on what our fixes would have been."
This report is an excerpt from GovLoop's report, "Better Constituent Engagement for Better Government." Download the full report to learn how to future-proof citizen engagement here.