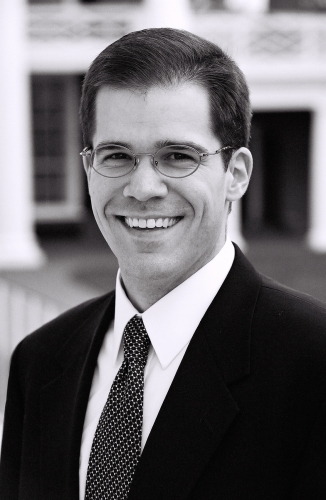 Hello, my name is Emily and I am a millennial. And you know what? I am proud to be a millennial. Oftentimes, the millennials get a bad reputation as being lazy, tech focused and commitment phobes. But I'm here to tell you: It's not all true.
Right now, millennials make up about 16 percent of the federal workforce, but as baby boomers retire the government is going to need millennials – millennials who can get the job done. So how should the government recruit and hire the digital generation? What benefits and resources will attract the 35 and under crowd?
Tom Fox, vice president for leadership and innovation at the Partnership for Public Service, told Chris Dorobek on the DorobekINSIDER program that millennials represent a shifting tide in the federal workforce.
Last spring the Office of Personnel Management administered a survey to gauge federal employees' attitudes about their agency leaders, supervisors, work and pay and benefits.
"[The report] shows that millennials, like the work they do, the people they work for and the growth opportunities that they have in the federal government," said OPM Director Katherine Archuleta in a press briefing. "While millennials make up 16 percent of the workforce now, hiring and keeping them become increasingly important to agencies faced with graying workforces and the eventual retirements of most senior-level staff."
In fact, the survey showed that more than 60 percent of millennials are satisfied with their jobs. And more than 85 percent say the work they do is important.
But it's not all good news. The survey also found a relatively high turnover of millennial employees. OPM data that shows that the government hired roughly 601,000 millennials over the past five years, but lost nearly 400,000 in the same period of time.
Fox wasn't surprised by the results, "The numbers are keeping with the generation's approach to. The good news though is that more than 80 percent say their supervisors treat them with respect and support their development. If fact, I think if we did a few small things we might be able to keep them a little longer than the three or four years they're typically staying right now."
Even more surprising is where these millennials are working. "Eight out of ten millennials work outside the D.C. metro area," said Fox. "The states with the largest percentage of millennials in the federal workforce are places like Idaho, Minnesota and Wyoming."
The OPM data shows some of the most popular federal jobs for millennials are related to compliance inspection, an occupation that may not lend itself to creativity or innovation. In addition, more than half of millennial feds do not have bachelor's degrees.
Fox insists the way the government can attract more millennials is to double down on the creativity and innovative. "The government needs to find ways to tap into millennials' desire to do new things and perhaps more innovative and creative ways. For millennials work is not just a place to punch a timecard, it's a place to really make a difference."