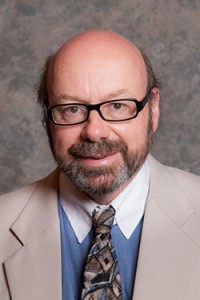 We all remember sitting in our classrooms back in elementary school listening to the police officer talk to us about the dangers of drug abuse during DARE (Drug. Abuse. Resistance. Education).
Back then, unless a family member was involved in drugs, illegal substances seemed like a foreign concept to fourth graders. However, more than 5 percent of the world's population uses drugs.
"Growing up in a high-crime neighborhood in Brooklyn, N.Y., Thomas Browne saw firsthand the devastating effects of drug addiction, on both his friends and the community at large. This experience led Browne to dedicate his life and three-decade federal career to changing the way the U.S. and nations around the globe prevent and treat drug addiction, particularly among women and children," writes the Partnership for Public Service.
For his work Browne, Deputy Director, Office of Anticrime Programs, Department of State, Bureau of International Narcotics and Law Enforcement Affairs has been named a finalist for the Service to America Medals – the Oscars for federal employees.
Browne told Christopher Dorobek on the DorobekINSIDER program that he started working in drug prevention because he saw that he could have an impact on the problem.
Browne implemented groundbreaking drug advocacy, treatment and prevention work in 70 vulnerable countries, including Bolivia, Brazil, Iraq, Mexico, Pakistan, Peru and South Africa.
"Afghanistan per capita has the largest drug user population worldwide they're right near the source, a lot of people can could afford drugs because they're very cheap and therefore addiction rates are high," said Browne.
To help fix the problem, Browne teamed up with the Afghan government and international experts, build effective drug treatment capabilities. He has established 76 of the country's 101 treatment facilities, enabling more than 15,000 people a year to gain access to treatment for the first time.
His work didn't stop in Afghanistan, Browne also developed the world's first protocols to treat drug-addicted children and established innovative juvenile treatment programs in Brazil and Peru. "These programs are being adapted to serve nearly 7 million child addicts in nine high-risk countries that include India, Nepal, Bangladesh and Pakistan," write the Service to America Medals.
While Browne has been incredibly successful, he made note he doesn't create these programs alone. "We have a bunch of international organizations that we work with such as United Nations Drug Control Program, the Colombo Plant Secretariat which is a regional organization based on Sri Lanka, consists of 27 member countries. And these organizations, they have some expert workers who have been to these countries before, who understands the culture, understands the religion; they're able to get in these countries without security. That benefits us."
Being able to understand the culture and the more nuiances of drug abuse worldwide is key to creating preventative care. The US has really been the leader in detailing drug abuse. "We've conducted 85 percent of the research on drugs worldwide," said Browne. "Since the '60s and 1970s, we developed a treatment system over the last 40 years, we developed our prevention system over the last 40 years, we've done extensive research, we know what works and what does not work, and many countries around the world, they were doing basic rudimentary treatment."
Browne and his team are sharing that extensive research and trial and error experience to help the developing nations determine what works and what doesn't.
Their goal is to save lives, which for Browne is why he wakes up every morning to do the job he loves. "If you can go through your lifetime and save one life, you've accomplished something. But in the field that we're in, you could save hundreds or thousands of lives. When you retire, if you want to feel good, you can look back on your career and say hey, I had a job that gave me an opportunity to make an impact and make people's lives better."
You can find all our Sammies interviews here.
*Photo courtesy of the Partnership for Public Service